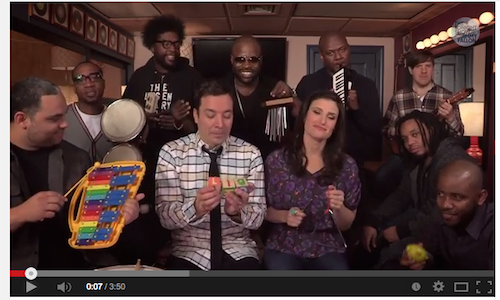 If you're like me (and most of the East Coast) and happen to be snowed in and in need of a smile, then I highly recommend the video below of Jimmy Fallon, Idina Menzel and The Roots performing the Oscar-winning song "Let it Go" on toy instruments.
I loved this song the first time I heard it and unlike many highly popular songs, I still love it after hearing it more times than I can count.
Enjoy!
Love elephant and want to go steady?
Editor: Rachel Nussbaum

Photo: Youtube