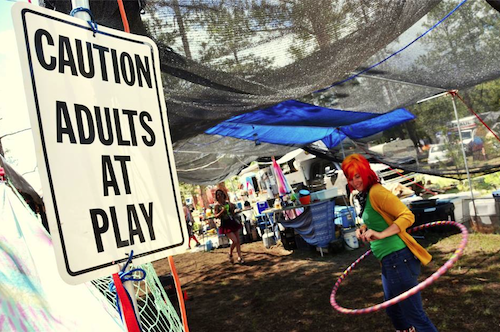 Hula hooping or watching someone hula hoop makes for a lot of laughing and smiling.
Hula hooping is good exercise, it burns fat and increases our fitness level. Hula hooping is sexy and mood boosting. It increases the flexibility of our spine and improves coordination.
Hula Hooping is an ancient invention. The Greeks used hula hooping as a form of exercise. At the end of the 1950s the hula hopping craze hit America. By 1960, 20 million hula hoops had been sold, commercially, in the U.S.
In 2004, a Nobel Prize in Physics, was awarded to Michael Turvey for exploring and explaining the dynamics of hula-hooping.
But, what if we put a GoPro on a hula hoop?
Watch out. This video shows the hula hoop's perspective. Wow! Talk about sexy and interesting.
 "The smallest change in perspective can transform a life." ~ Oprah
Love elephant and want to go steady?
Editor: Catherine Monkman
Photo: Andrew Wyatt