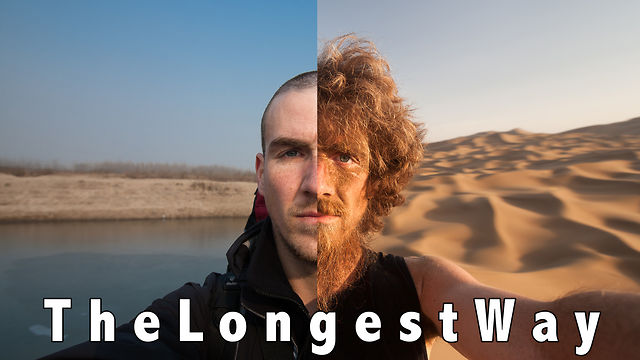 The Longest Way 1.0
Throughout most of 2008, Christoph Rehage journeyed through China on foot, aiming to walk all the way back to his home country of Germany (he got as far as the Gobi desert).
Watch his hair and beard grow wild, see him meet people, trek through the wilderness and fall in love in this time lapse video, as he traverses over 4500 km (2796 miles).
I can't help but become filled with wanderlust, not (at all) for the first time, as I watch this silent, musical-scored adventure through a vast country. Each new freckle, wrinkle and outgrowth of hair speaks to endless untold, un-tellable moments that make each step through life an acute moment of wonder.
Walking, capturing selfies in various guesthouse rooms and in front of notable monuments—this is the stuff of travel: the glorious and the mundane co-existing as we go through moments of almost unbearable excitement and interminable boredom.
The mind is empty. The mind is full. The sun washes it all away.
Plus, the guy grows a great beard. Don't miss the last bits, when he makes a really touching dedication.
Relephant:
Love elephant and want to go steady?
Editor: Catherine Monkman