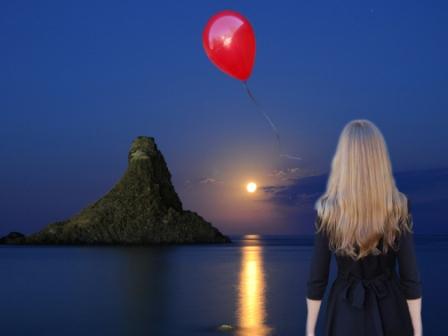 Alone doesn't mean lonely. Sometimes, we forget that.
I've always thought of myself as a lone wolf. I take refuge within the walls of my familiar dwelling, away from my pack.  It is the magical place where I connect with myself and dream my biggest dreams.
When I'm alone, I am fully immersed in my being; my quirkiness; my thoughts; and even the sadness that runs through me and reminds me that I'm alive.
When I'm alone, I honor myself; I love myself; and sometimes, I fight with myself. My spirit battling fiercely to take down my almighty ego.
I dance naked.
I sing at the top of my lungs.
Sometimes, I curl up in a ball on the couch, wrap myself in the thickest armor I can find, and cry until every last tear has found her way out of my body.
But really, the best part about being alone is that I truly allow myself to be vulnerable. And by listening to my soul, I gain the courage to be who I am in the bigger world.
I like that. A lot.
Love elephant and want to go steady?
Editor: Renée Picard
Photo: elephant archives