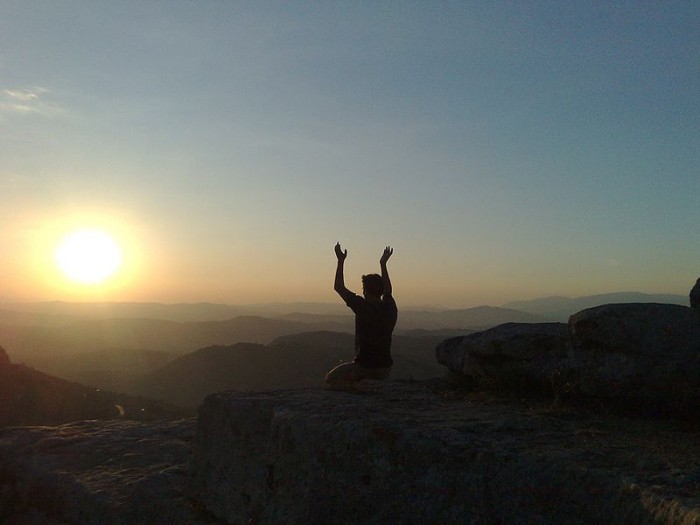 Of course, I said yes. I believe in spreading the Dharma to anyone that asks for it.
So, on Memorial Day Weekend I'll be leading a meditation workshop at the…Heartland Pagan Festival. This is a yearly event at a big campground here in Kansas. It's a four day camping festival. It's a celebration of religious tolerance and earth centered spirituality.
I'm glad this event goes on here. Kansas has a bit of a reputation for being all Bible-belty and conservative. There is diversity here, as there is everywhere.
So I, along with my family, will be going camping with pagans. I actually have several friends that go regularly and can show us what to do.
I'm hoping it's like an old fashioned hippie festival.
I'm hoping it's our version of Burning Man. Or Woodstock. We'll see.
One of my friends, a lama, when I told him what I was doing asked, "Will there be lots of naked people?"
I didn't know the answer, but I don't care. I'm not opposed to public nudity.
The Buddhadharma is important. We have to be prepared to take it anywhere. So often I think we fall into the trap of "preaching to the choir." When we sit with our Sanghas it's great, but are there other ways to help the world? We can go out and spread the Dharma to anyone that wants it.
I'm not seeking to convert anyone, of course. I think pagans can use Buddhist teachings to be better people whether or not they choose to become Buddhist.
I'm excited. Spreading the Dharma is good. I hope the pagans enjoy it.
You can learn more about the event here.
Love elephant and want to go steady?
Editor: Travis May
Photo: Wiki Commons