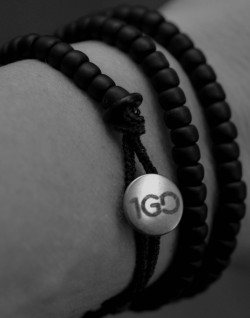 I have been asking myself for some time now—how do I get "happy" and more importantly how do I stay there?
I want and need more of the infamous and highly desirable "helper's high" in my life. "Helper's high" is that euphoric feeling and positive emotional state you experience after helping someone.
This feeling is similar to a "runner's high" where you experience an exhilarating burst of energy followed by calmness and tranquility. It is a physical sensation that releases the body's natural endorphins that make you physically and emotionally healthier.
Throughout my journey, I have been through an immersion in the ocean of knowledge that altruistic people live longer, healthier and happier lives. It feels like a natural karma cause and effect that logically makes sense to me. Helping others has been said to boost positive emotion, strengthen your immune system, reduce stress and improve your spiritual health (among other things).
I have found that altruism provides me with a sense of direction and purpose in life. It allows me to feel like I am part of something greater than myself and gives meaning to my life. I feel good about the contributions I transplant into the world.
As I was reading about the release of Oxytocin when experiencing the "helpers high," I started accumulating collective experiences and observing how I felt when bestowing unprovoked, kindness or good deeds for others. What I experience through kindness and good deeds is authentic joy. It directs my soul towards happiness like a perfect north on a compass.
I remind myself that "good things happen to good people"—and I want to be a good person.
I have found that the consistent generation of compassion pushed away negative feelings and anxiety I experience and carry with me in my life. The "compassion hormone" is good for my body because it buffers the stress in my life—and that is what I have so needed and wanted.
For many years I struggled with anxiety and stress and could feel it was taking a toll on my body. Being kind to others gives me a warm, expansive opening of my heart and brings happiness and peace.
I have made an attempt this year to find ways to bring additional kindness and compassion into my daily life. Last month I ran across something that I am sure many others knew was out there but I had never heard of—and I think it's pretty special.
I purchased a good deed bracelet. How the bracelet works is like this: every time you complete a good deed for someone, you move a little rubber ring one bead over. This little rubber ring helps you keep track of where you are on your good deed goal. (There are 100 beads—so there are plenty of good deeds to go around!) What I think is especially cool is that you keep the knowledge of the good deed to yourself—it must remain anonymous!
This is about inspiring me, not about being proud.
I use this bracelet to serve as a constant reminder that in the act of giving I energize positive emotions that support my well-being. I am placing this pay-it-forward, blissful flame out into the world and doing what I can to make this world a better place.
This project in kindness has allowed me to be conscious of others and focus less on myself.
Like a lot of meaningful adventures, this has been a journey of discovery about how to connect myself with joy and well-being. Compassion, kindness and the actions of good deeds is a universal path to happiness; they are the keys that unlock the door.
I hope that many more will embark on a "Good Deed" journey and discover it for themselves.
Love elephant and want to go steady?
Editor Apprentice: Sue Adair/Editor: Rachel Nussbaum