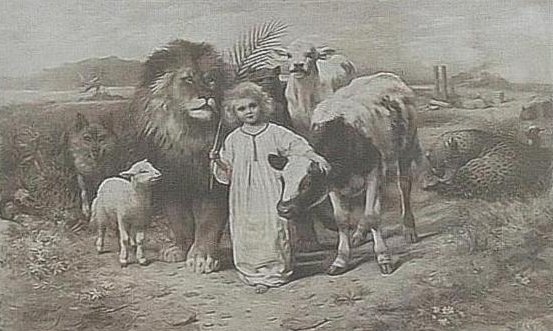 When we are asked to yield to our foe's might, we are being asked by our Creator to be tested by and wield our foes' might at a later time.
When we see our foes as part of the Lord's plan, our cosmic mind can become enlightened to see the Lord's plan for our dharma.
India and Britain
The oppression of the British Empire in India initiated a spiritual transformation that prepared India to walk meekly to be able to wield the British Empire's might with the Lord's will when they are asked. The deep karmic wound will be unfurled to show us that India was never meant to mourn the British, but was meant to wield the British empire's might so that they would not have to when the war horse arrives in our world. Gandhi Gi laid down for the horse, India will walk in meekness, and the British empire will stand as their worldly might.
Native American Peoples & White European Culture
Native American Peoples were not meant to mourn white culture and their woes, but to walk in meekness so that the American empire's war horse would stand for the Native American peoples so that they could walk in peace when the world's purification arrives.
Jews and the Nazi Regime
Many are regretful, but I believe Adonai was preparing the Hebrews for Revelation. It is the crimes against humanity of all kinds that were yielded to such as family disorder, fear, anger, disparaging, physical disability, denial of medical care, denial of compassion, and denial of need. The Hebrews were being prepared for their King Jesus Christ, Yeshua of Natzeret, who will return to earth to wield the Lord's word in truth. It is the cosmic might that the Nazi's wielded, and the Hebrews will wield it's antidote, the Gospel of Jesus, and the Torah from the might of Adonai.
Women and Men
Historically, women have been asked to yield to the might of men because the Lord has prepared women to wield the Lord's might. It is not through the mind of men that women will lead, but through the Divine mind of the Lord they will be guided. Women were forbidden to read and prevented from learning because the teachings were not pure and the highest ones, so in these cases, women were taught through divine knowing so that they would not make a sin for themselves with the wrong teachings. It is the will of man that cannot wield the the Lord's armor or the Lord's will if it has not been prepared for Yeshua of Natzteret, because the will of man is not considered divine. In the age of women that many believe we have entered, the Lord will not permit a mind that has been prepared to lead with man's will to work in the name of the Lord's will.
Love elephant and want to go steady?
Editor: Jenna Penielle Lyons
Photo: Wikimedia Commons user Tomisti