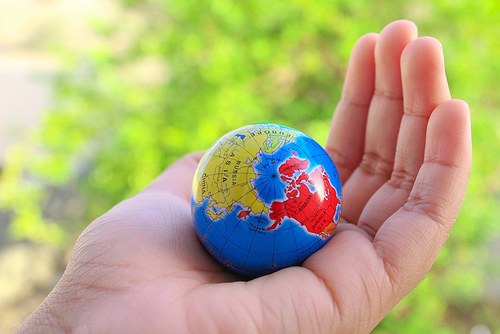 Even I have heard of Bill Gates.
I admit I live in a bubble where a lot doesn't make it in—when Clinton made headlines with the Monica Lewinski scandal—I managed to not know. So, to be honest I also hadn't heard of Bill's foundation.
I listened to this Ted Talk and was educated and fascinated.
Yes, we only keep what we give away.
And though I may have under $50 in my bank when the rent check clears, I don't consider myself poor. I love to live and live to love as I have said before. I have hope and passion and get to do what I enjoy every day.
I love sharing. I have the gift of elephant journal to share what I learn as well as how. I have the gift of many yoga students. And then there are all the friends I get to share my life with, not to mention my family.
So today I share this Ted Talk and ask you to think of what you love—know we all have gifts to share and as much as giving is vital we must always feed ourselves: body, mind, heart and spirit in any order we choose. But we cannot forget any one on that list.
Life matters. You matter. Love matters. And giving matters.

Love elephant and want to go steady?
Editor: Catherine Monkman
Photo:  i Naina_94/Flickr