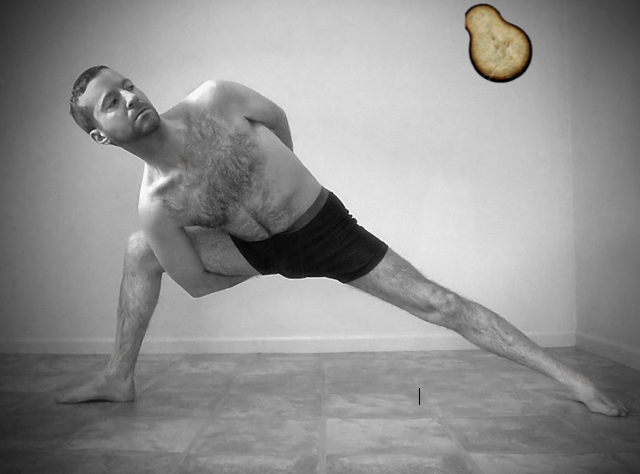 It makes me feel dirty.
In a factory I'd excuse it,
but here?
I reselect my spot
to erase it from my consciousness.
I settle into my warm up.
It looks at me, an eye
with a hairy brown pupil.
I go inward.
As we raise our Steeple Mudra
to the sky it is a dark cloud.
I lift my gaze up in Cow.
It is a butcher.
In Triangle, I point to it.
A warning.
During Supine Twists, I try
I bristle at bowing before it
in Humble Warrior.
As my yoga teacher spreads my
third eye open in Savasana
I see it is a stain.
My negative perceptions
are replaced
by acceptance.
Still, I'll mention it
on the way out.
Love elephant and want to go steady?
Editor: Jenna Penielle Lyons
Photo: Wikimedia Commons