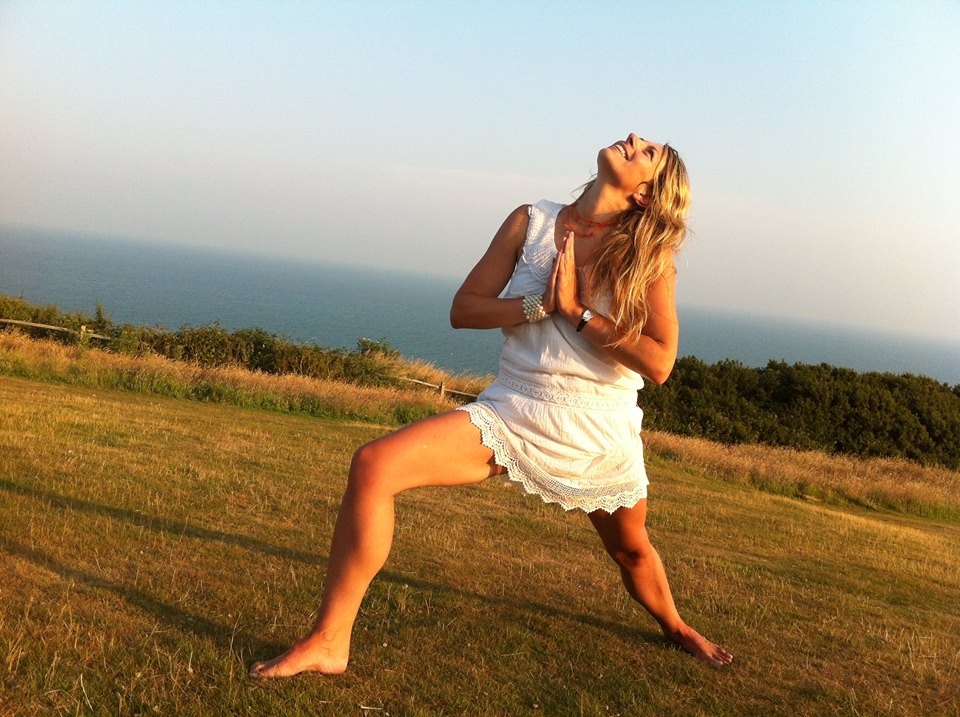 For some people, there can be nothing worse than seeing their online friends flagrantly espousing the virtues of their most recent yoga retreat.
Their Facebook and Instagram photos reveal a sophisticated staging of exotic locations, divinely created food and all those beaming smiling faces.
From an outsider's perspective it would seem as if all this must be some form of elaborately concocted charade designed to antagonize people just getting on with the tasks of everyday life. It's enough to make anyone feel queasy.
As a yoga teacher who has been leading yoga retreats all over the world for the past seven years, I have a unique first-hand perspective on the true nature of yoga retreats.
Do they change everyone for the better?
Well, the honest answer is no. I have had a small handful of people over those years that have walked away from a retreat experience just as committed to their unhappiness as when they arrived. But for the overwhelming majority, there really is something quite magical and miraculous that happens on a yoga retreat.
One thing that I have noticed is that the group of people that arrive at the start of the yoga retreat are very different to the group of people that leave. There's a softening, an opening, and an unfolding.
Whether you're new to the yoga mat or have an advanced practice, a yoga retreat can be a great way to take some time out and relax. Think of it as a gentle pause; a "reset" for your life.
Here are three reasons to consider making your next holiday a yoga retreat:
Reason #1. A yoga retreat is a great way to release accumulated stress.
Have you ever gone away on a holiday only to arrive back home and say "Now I really need a holiday?"
Rather than reduce stress, many holiday options can actually increase stress. Relentless organizing, over eating and excess partying can increase the levels of toxicity in our lives.
That's where a yoga retreat is different. They are specifically designed to help you fully unwind, so that you can actually release stress and tension.
On my retreats, we set ourselves up for an amazing day with a gentle yoga practice. It's a great way to get the body's natural energy system moving again.
Other great stress-busters include having all your cooking and cleaning done for you. Imagine having all your meals lovingly prepared from fresh local and organic ingredients, whilst you are either chilling out in a hammock, enjoying the pool or soaking up the sunshine.
Reason #2. A yoga retreat can provide you with the space to be yourself.
Most people, in their everyday lives, end up settling on some version of themselves that they think will please others.
We end up hiding behind the mask of our roles, titles and responsibilities at the expense of our deepest dreams and longings. We spend so much time wearing these masks, we may even mistake the mask for who we are.
Transformation and healing happens naturally when we let go of the layers of expectation and allow ourselves to truly be ourselves.
On a yoga retreat you are typically surrounded by a completely new group of people. They have none of the deep rooted expectations about who you are or what you should be doing with your life (unlike family members, friends and co-workers).
This new group of people that you meet on a yoga retreat provides you with a different mirror. Complete strangers have a special knack for helping you uncover hidden talents and abilities that are residing inside of you just waiting to be discovered.
Being in a beautiful place surrounded by nature and supportive people is the perfect place to explore and discover.  It's also an amazing way to create new long-lasting friendships.
Reason #3. A yoga retreat will leave you feeling inspired.
I have seen first-hand how yoga retreats can help people step into more creative and inspiring versions of themselves.
When you spend your time doing things that bring you joy, you will naturally be a more joyful person.
Health and happiness are natural by-products of living life aligned with your passions and values. From this place you are in a more powerful position to make meaningful choices and decisions about your life. This opens up your natural creative energy and allows it to flow easily and effortlessly.
Yoga retreats are a great place to contemplate important life decisions, such as business, career moves or other life transitions.
A yoga retreat can transform your life!
A yoga retreat can help you to connect with the motivation, inspiration and support to help you start (or continue) a regular yoga practice, as well as getting started on living your dreams.
Love elephant and want to go steady?
Editor: Renée Picard
Image: courtesy of the author