Waylon chats with creator of Forrest Yoga, Ana Forrest, on how she saved herself and helps her students work through their pain.  
Ana's three tools for working through pain:
1. Deep breathing.
2. Get grounded through your feet. Spread your toes and press them into the ground.
3. When you speak, stay in touch with your feet and breath and you will have a more connected experience.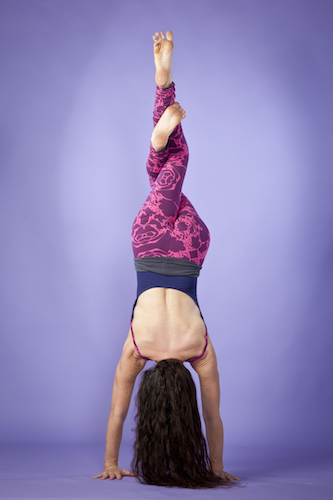 Wisdom on moving through our pain pockets:
"Doing om shanti over it isn't enough."  ~ Ana Forrest
 "I could do my asanas the same way I did my addictions." ~ Ana Forrest
"My jump into death didn't work, so I made a jump into life." ~ Ana Forrest
 "As I continued to grow, I had to continue to choose living." ~ Ana Forrest
"We have to lock ourselves into lotus in every area of our life." ~ Waylon Lewis
"Learn how to give from full instead of empty." ~ Ana Forrest
"Get synchronized in body, speech and mind." ~ Waylon Lewis
"Teachers are the shortening of the way." ~ Ana Forrest
~
Elephant is psyched to be working in partnership with Google+ on our new live video series, which features three live videos a week (that can be watched later, too).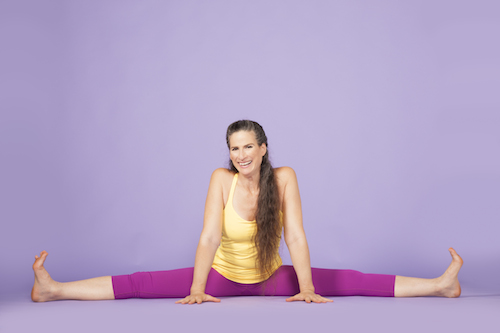 "My intent in teaching Yoga is to do my part in healing the Hoop of the People; to inspire people to clear through the stuff that hardens them and sickens their bodies so they can walk freely and lightly on the earth in a healing way, a Beauty Way." 
~ Ana Forrest.
Info from Ana Forrest's site: 
Ana Forrest is a Medicine Woman, the Creatrix of Forrest Yoga and author of Fierce Medicine. She has been changing people's lives for almost 40 years and is an internationally recognized pioneer in yoga and emotional healing. Ana created Forrest Yoga as she worked through her own life traumas to find healing. Every year Ana travels the globe, teaching workshops, headlining at yoga festivals and running Forrest Yoga teacher trainings. Ana's own Spirit pledge is to do her part in Mending (Healing) the Hoop of the People—she gives thousands of students the tools to build a life that they are proud of. 
In her life-long pursuit of becoming a better teacher and healer, Ana has studied with healers from across the globe. Her extensive studies in Native American Medicine, yoga, the clinical application of healing modalities including homeopathic and naturopathic remedies, anatomy, reflexology, pressure point therapy, craniosacral therapies, Shiatsu, chiropractic, polarity and hands on healing, always inform her work. 
Ana is an ordained practitioner of Native American Medicine, Reiki Master, Certified Regression Therapist and graduate of Anthony Robbins Master University. She is a Faculty Member at The University of Bridgeport College of Chiropractic and sits on the Boards of F.A.R.E. Play (Foundation for Athletic Research and Education) and Earth & Sky Circle (organization for Native American Ceremony). She is the recipient of a Los Angeles Mayoral Commendation recognizing her outstanding teaching and healing work in the community and is a consultant to a number of military programs. She was presented with an award for service to "warriors in transition" and a "presented for excellence" medal for her work with EOD (Explosive Ordinance Disposal), both at Fort Carson Co.
Ana Forrest's book, Fierce Medicine: Breakthrough Practices to Heal the Body and Ignite the Spirit, (HarperOne) is available in English, German, Russian, Turkish and as an audio book, read by Ana. 
When Ana isn't teaching, she loves to ride her motorcycle into the wilderness.
Connect with Ana on Facebook, Twitter, and her website.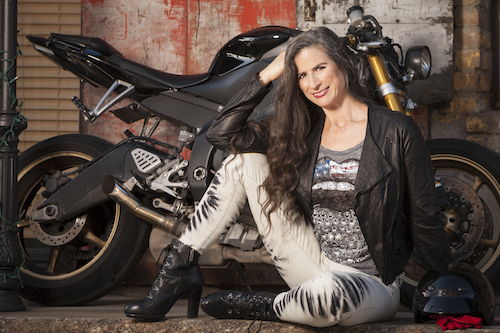 Ana's wisdom via elephant journal: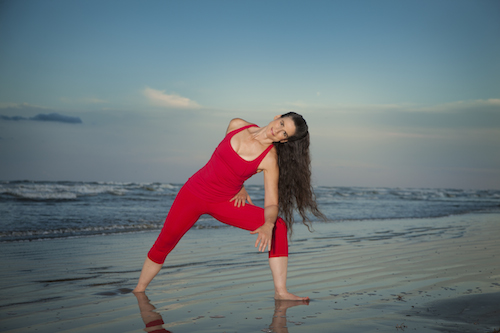 What is Forrest Yoga?
1. Forrest yoga is an intensely physical and internally focused practice.
2. Ana developed Forrest yoga while "working through her own healing."
3. Ana focused on poses that addressed ailments in modern life: upper and lower back problems, neck and shoulder issues, carpal tunnel syndrome, intestinal disorders etc.
4. Forrest yoga focuses on: Breath, Strength, Integrity, Spirit.
5. Ana says there is a "modern day bereft of spirit."
~
Ana Forrest's other appearances on elephant journal:
~
~
We got your social mediums right heah:
Hangout on Google+ every Tuesday & Thursday at Noon MST.
Listen: Walk your Talk on your commute or over dishes with Soundcloud.
Subscribe directly to our award-winning Youtube Channel.
Editor: Rachel Nussbaum
Photos: Ana Forrest