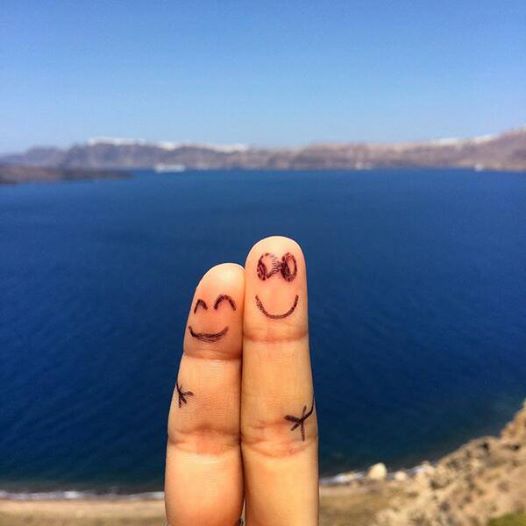 Editor's note: this is Rachel's response to comments after she posted this photo on her Facebook page.  
Oh my darlings. I love you so so much.
Yes, even you internet weirdos who don't know what sarcasm is…I love you too!
Sometimes I just want to take the entire social media world and wrap it up in a big fuzzy blanket and hold it tight and rock it back and forth and tell it how beautiful it is and that everything is going to be okay—so shhh, shhh, shhh…relax.
I am not pregnant! I had abdominal surgery and didn't do any exercise for two months.
After that I have been busy mourning my best friend and loving my fiancé and my friends and traveling non stop and getting married and pretty much just indulging in every single that's come my way for the past few months (cake and wine, mostly).
I've gained some weight…yes!
I don't own a scale but I can tell by how tight my jean shorts feel when I kick up in a handstand. And it's ok!
Guys! It's ok. It's just a few kilos—it's just a body, it's not significant.
I intend to have a full litter of little yoga babies with Dennis and when I get pregnant (not now, maybe in a year or two). I intend to swell up to the size of Mt Everest.
So let's save the remarks for then shall we? Let's hug it out. I love you.
The sunset here in Oia is so beautiful.
Just like me and you.
~
Love elephant and want to go steady?
Editor: Renée Picard
Image: courtesy of Rachel Brathen