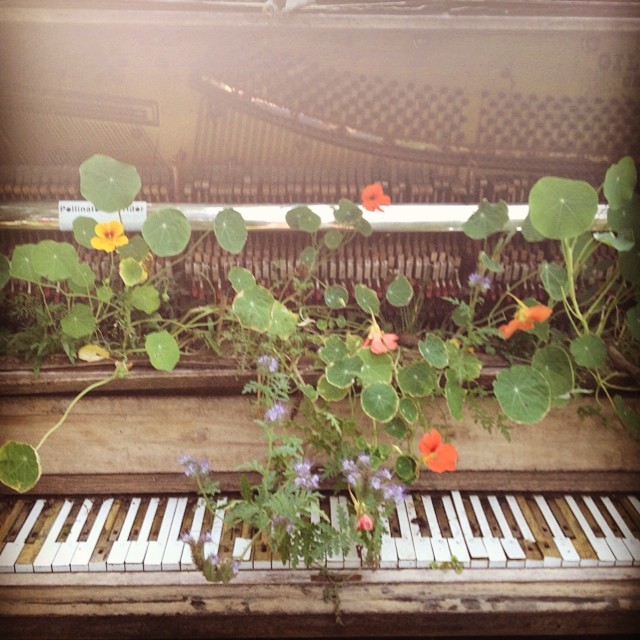 In my twenties I searched.  

In my thirties I settled down.

In my forties I questioned.

In my fifties I followed my heart.
Aching into the chords, I heard the truth.
Be yourself.
A deep blues mirrored my poetry and sang to my heartstrings.
You'll be just fine.
The dusty keyboard, tantalized my fingers as the music flowed through the curves of my soul.
I echoed the rhythm.
It rocked my tenderness and filled the missing keys with love.
Love elephant and want to go steady?
Editor: Travis May
Photo: Renee Picard