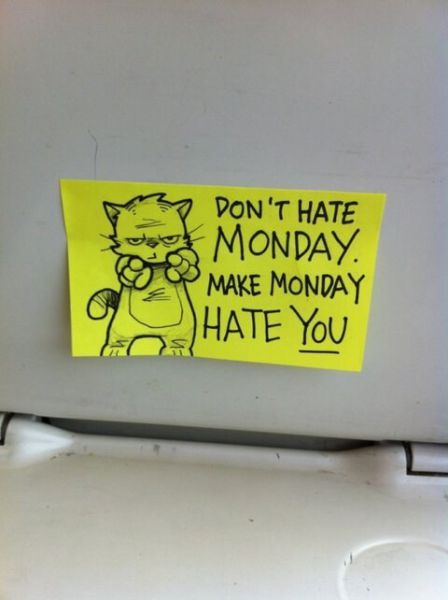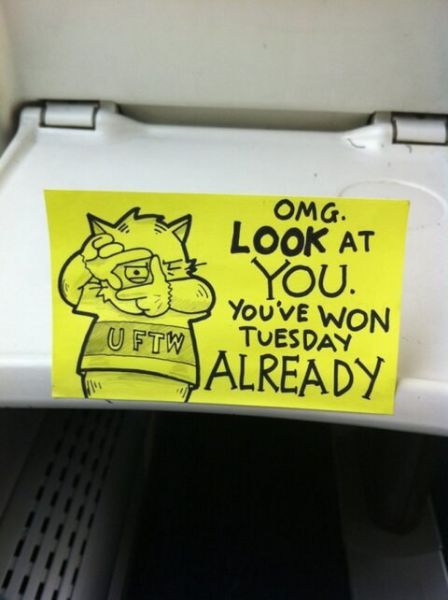 Well, these post-its from illustrator and blogger October Jones (real name Joe Butcher), may just be the answer. This is his latest post-its project featuring a grim-looking, ironically-named cat called Peppy who is constantly rooting for us in the battle against Mondays.
Some of his other work includes cartoon character heads drawn for real people on his daily commute, and his popular blog Text From Dog.
I appreciate that, unlike many comics out there, October Jones aims to give fellow passengers a positive boost without it being at the expensive of someone else. These cat post-its definitely put a smile on my face and, oddly enough, make me want to become a better dancer (See "hammer time" and "sexy dancer" post-its).
So, until your next vacation, remember to…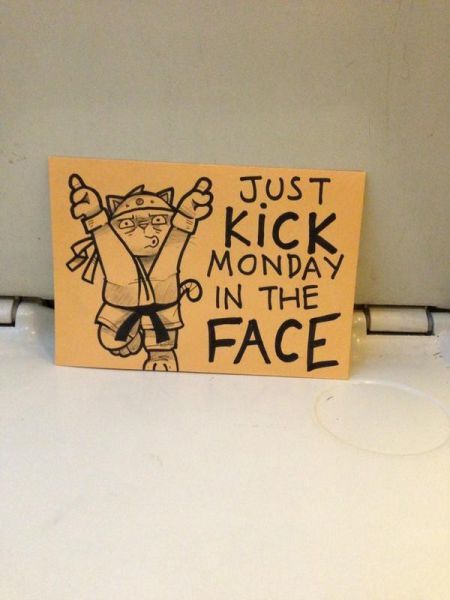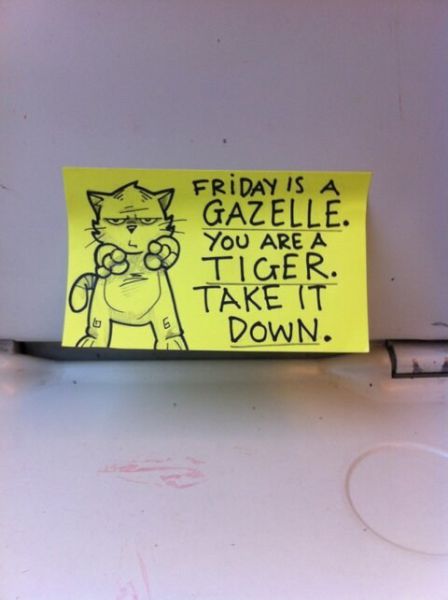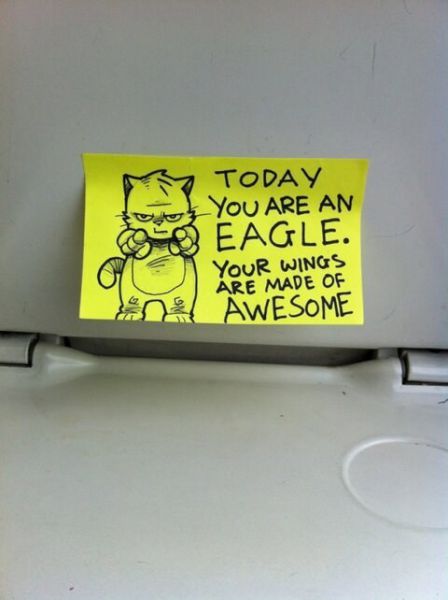 Click here to see the whole collection.
Love elephant and want to go steady?
       Editor: Catherine Monkman
       Photo Credit: picklesesq/Imgur