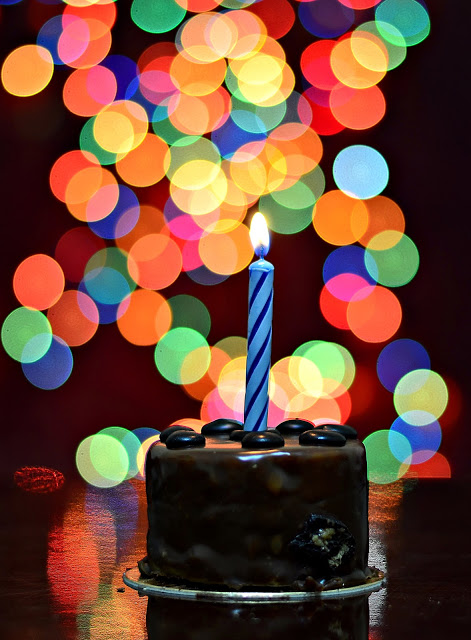 It's my birthday tomorrow.
This year, more than ever, I want to be alone—solitude seems the best kind of gift this time round. It's to be selfish, self-absorbed, sure; but if there's ever a day in the year we're "allowed" to be a little self-indulgent, surely this is it.
I wonder at all the birthday parties of the years before this—the people, the music, noise, the food, the drink, the obligatory drunkenness and jumping about. It was always fun, of course, but I wonder why it is that it has become such a must, a norm, an obligation to celebrate birthdays in such large and often overwhelming ways.
I respect and understand why some people love the joyous raucousness of birthdays—this isn't about knocking all celebrations—but I'd just like to call attention to all the many others of us, who would, well, rather not; who find all the attention and activity around the whole thing a little terrifying, actually.
It's a bit sad, they tell us, to celebrate your birthday alone. It's a bit lame to want to stay at home, stay sober, stay healthy on this one day, this one day when you can pull out all the stops and go all girls-gone-wild. I think friends have a vision of me holed up and miserable when I say I'm at home, "just having a quiet night in this year."
But why? Why is it sad or lame? In truth, I can't think of anything more comforting and joyous than this unending space and quiet, all to myself. In this terribly distracting age of distraction—where phones ping incessantly, where people call at all hours of the day and where our senses are exposed to more things in a day than a whole lifetime of our ancestors'—solitude is special.
Aloneness is a treat, something that's really out of the ordinary. It's a whole genre of celebration of its own.
I want to put on cheesy music that nobody else I know listens to, dance and stretch in my underwear, flub into bed and read all afternoon (and maybe fall asleep for three hours).
I'd like to listen only to my own thoughts and stories, and not have to think too hard about conversation and intelligent responses with many other people.
I long to drink tea and eat cake in my bedroom by myself without worrying about crumbs falling down my top or whether the waiter is scowling at the tip I left him.
I'd like to lounge about in my pajamas, tucked up in a fluffy blanket, and write, because writing is my favorite and only way of "talking" thinking, feeling and breathing all at the same time.
Yes, that sounds like a pretty special day: one that's really about celebrating the things I love to do and remembering who I am, what makes my heart happy. At the heart of it—whether we're dancing on a bar-top with a bottle of vodka, or snugged up at home with a bag of biscuits—aren't all birthday wishes about that simple thing of being happy and remembering the things that make us glad to be still alive?
So I have it all planned out this year. And if you'd like in on making this special birthday wish come true for me, I ask for only one splendidly, indulgent, gorgeous gift: to be left alone. Please, thank you and a happy birthday to me.
Love elephant and want to go steady?
Editor: Travis May
Photo: Sanjiban Ghosh/Pixoto