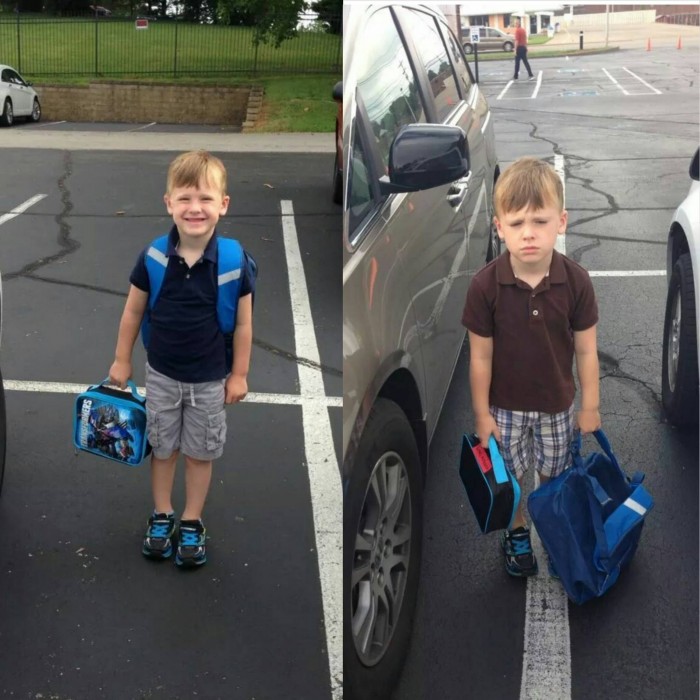 Photo: "First Day of School vs Second Day of School." (i.imgur.com)
"I remember when I was real little and I thought, Maybe someday I'll get to go to school.
And then I went to school.
And the first week, I asked, "How much longer do I have to go to school?" ~ Mike Birbiglia
School is tough. It's endless. Children can be really mean to one another. Education can educate the joy and relaxation out of life. Parents are harried. Children are hurried.
But it can also be the best times in life. Learning. Community. Memories. Inspiring mentors. Friends.
So…here's our Top 10 (or 11) Back to School Mindfulness Articles.
(For countless more, join our Facebook community for children and families here).