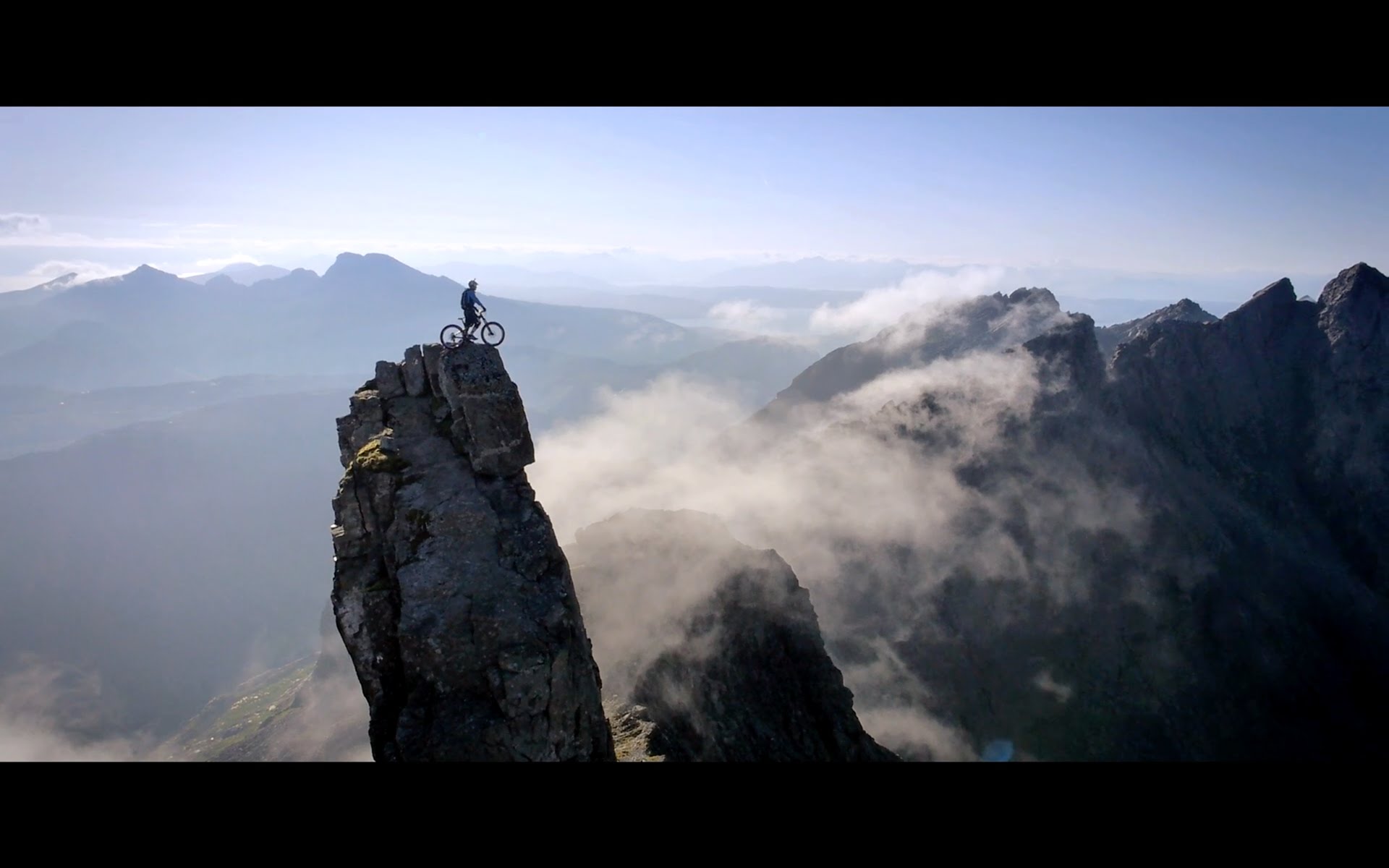 I came across this video and it was just too uplifting not to be shared—it made my heart leap.
There are some things that are out of the realm of possibility for us for the simple reason that we can't even envision them.
As soon as we can form a vision, a mental picture of something, it becomes possible—or we wouldn't be able to think it.
This is what I find so captivating about this video. In it, famed trials cyclist Danny Macaskill returns to his home country of Scotland to ride the perilously narrow Cuillin Ridgeline at the Isle of Skye. For a few years now, he's garnered notoriety as a pro trials cyclist for Inspired Bicycles, using mostly urban settings. He's also worked as a stuntman; there is no doubting his incredible cycling and athletic prowess.
"The Ridge" marks a return home, and the ambition to do what, for most, would be unthinkable. It's also the first time he brings his bike to make a video in Scotland.
Watching someone achieve greatness isn't exactly the same as achieving it ourselves, but what it does is affirm the power of possibility, and the joy in celebrating the successes of others. Ultimately, each of our victories belongs to every single one of us.
Enjoy this spectacular, and supremely beautiful cycling experience!
Bonus: Macaskill's wildly successful video, "Imaginate."

Love elephant and want to go steady?
Editor: Emily Bartran
Photo: YouTube Still