Full episode!
"Fear is a natural reaction to moving closer to the truth.."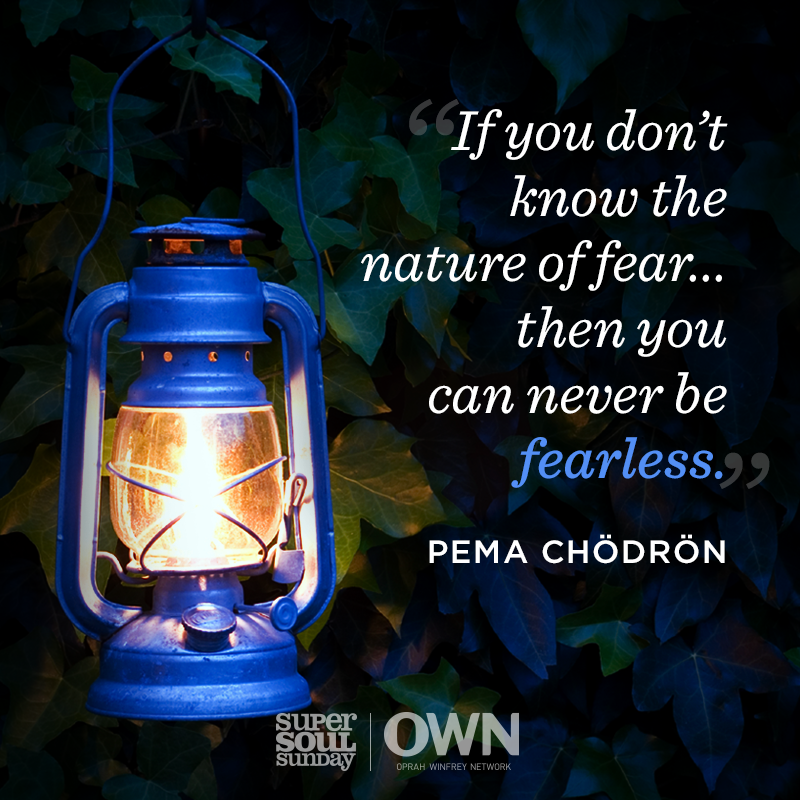 "I just gave a graduation speech at Naropa University in Boulder, Colorado, because my granddaughter graduated, and I said…"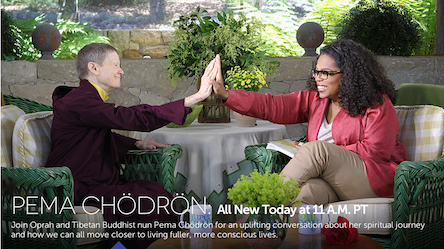 SUPER SOUL SUNDAY:
What to Do When Your Life Falls Apart
Still looking for the link to the complete video…I'll add it here as soon as it's available. The above snippets forced me to watch the same 30 second commercial five times. Hope you enjoy!
Pema's also all over Oprah's Facebook: it's pretty cool to see her reach such a vast audience hungry for truth.
"It's time to face your fears head on! Oprah and Pema Chödrön are showing you how on #SuperSoulSunday starting right NOW: bit.ly/WatchSSSNOW "
"Why Pema Chödrön believes fear brings you to the truth: bit.ly/1xWHyrU "
And here's her 2008 interview.
Another copy of one of 'em, from youtube:

For more: