"If one cannot enjoy reading a book over and over again, there is no use in reading it at all." ~

 

Oscar Wilde
That's how we feel about the following 108 blogs from this year. We read and re-read and re-re-read with joy.
A deep bow to you: and all our readers, writers, staff, inspirerers and elephriends for our growth (10.5 million readers a month!) this year! We're a few steps closer to (mindful) world domination (in pursuit of the common good). (And we're not kidding. Here's why.)
We're dedicated to sharing the good life beyond the choir, and to all those who didn't yet know they give a care about living a good, fun life that's good for others, and our planet. The mindful life is about yoga, organics, sustainability, conscious consumerism, enlightened education, the contemplative arts, adventure, bicycling, family…everything.
But mostly it's about this present moment, right here, right now, and how we can best be of benefit, and have a good time doing so. Love what we're doing? Get involved: Sign up for a free 10 day reading trial. If you don't like us, cancel. If you do like us, join the elephant community. Know that we're not about being right (there's stuff you and I will read that we'll hate), but rather about respectful dialogue, and grassroots responsibility. So leave thoughtful comments for those who disagree with.
And, write if so inspired. Join the cause.
elephant journal's 108 Favorite Blogs of 2014:

"Every morning we have 24 brand new hours to live. What a precious gift!"  ~ Thich Nhat Hanh




"If you want others to be happy, practice compassion. If you want to be happy, practice compassion." ~ Dalai Lama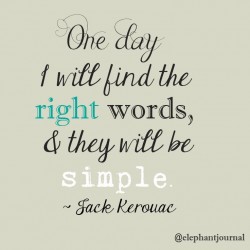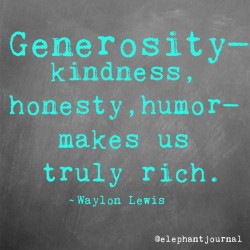 "Do your little bit of good where you are; it's those little bits of good put together that overwhelm the world." ~ Desmond Tutu
"The way to begin is with ourselves. From being open and honest with ourselves, we can also learn to be open with others. So we can work with the rest of the world, on the basis of the goodness we discover in ourselves. Therefore, meditation practice is regarded as a good and in fact excellent way to overcome warfare in the world: our own warfare as well as greater warfare." ~ Chögyam Trungpa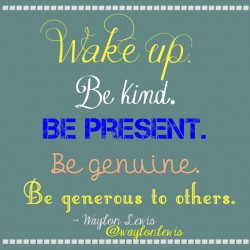 "Keep away from people who try to belittle your ambitions. Small people always do that, but the really great make you feel that you, too, can become great."
"It is never too late to turn on the light. Your ability to break an unhealthy habit or turn off an old tape doesn't depend on how long it has been running; a shift in perspective doesn't depend on how long you've held on to the old view.
When you flip the switch in that attic, it doesn't matter whether it's been dark for ten minutes, ten years or ten decades.
The light still illuminates the room and banishes the murkiness, letting you see the things you couldn't see before.
It's never too late to take a moment to look." ~ Sharon Salzberg
Did we forget a favorite article you loved? Include in the comments below!
Love elephant and want to go steady?