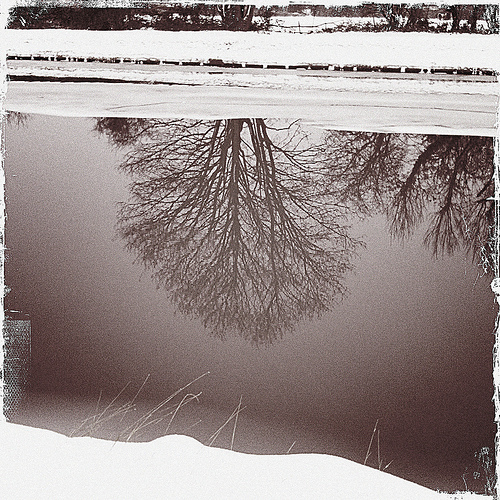 "Happiness is the settling of the soul into its most appropriate spot."
~ Aristotle
Directly after the holiday season, a deep freeze sets in and a heavy holiday hangover hits.
The new year, a time where we should be our strongest in body, mind and spirit, we find we are at our weakest.
Lots to do, people to see and places to go.
We try to move faster to get more done, we stress about paying for holiday goodies (and for life), and we simply indulge more in things we wouldn't on a regular day.
Our physical bodies want to play, yet, our soul begs to relax and to be soothed.
But, alas! We can make some simple and mindful choices today to ease an achy soul.
We can relax and soothe our souls before, during and after the holidays in these simple ways:
Put that kettle on baby! First off, it's cold out and we need something to soothe our sweet throat, but it's also calming to sit with a cuppa tea.
Loose-leaf tea might be more fresh and perhaps organic. At the very least, it feels like we are putting it together from scratch and that ritual is part of the soothing feeling. Caffeine-free will be more calming, too.
Make it super special by reaching for your favorite mug—the one you always reach for. I call this my muggle of tea time.
It's all about the simple things that add joy into the day.
Find that special spot.
For me, it's a bookstore. For you, maybe it's by a window or near a fire (or both). It doesn't matter.
A sweet spot is where we can find some alone time to reflect. Sitting quietly with no distractions. A place that gives us that feeling of comfort and ease.
With that muggle of tea.
Create.
Once we've found our sweet spot with our muggle of loose-leaf tea, we can tap into our creativity. This is where we subconsciously want to be—in that creative space.
If you write, write. If you sing, sing. If you write songs, write songs. We are creative beings and as such, we are responsible for creating the space to be creative. The winter months give us a chance to be reflective.
If you struggle with how to approach or where to start, meet with a group to start the process. Sign up for a creative writing class, pottery or art class. Many libraries have free trainings online or on location. Go get it!
Don't choke yourself from your source. Time is not a restraint—your mind is.
Meditate.
Simply sit. Sitting for short periods of time will certainly ground us. We don't need much time either. A quick mediation before a meeting can be just enough to get our meeting jitters out or, sitting for five to ten minutes in our bed in the morning or before bed is soul soothing, too.
Don't get bogged down by thinking you need to sit for extended periods of time or that you need certain pieces of furniture to do it. Sitting tall on a firm pillow is perfect.
Go for a walk.
Walking is not just for old people. Walking has a lot of positive effects for the mind. The cold air on our face and the snow under our feet feels good.
Listen to Music.
There is nothing like listening to a good piece of music to soothe the soul. When we listen to music that we love and enjoy, we feel comforted. There is no fear and there is no danger.
"Music is an outburst of the soul." ~ Frederick Delius
Really taking care of oneself is the goal we all aim for in every day. It's like putting on the mask before we take care of others. There are plenty of ways to soothe the soul—find a few simple ways to ground and soothe your soul during the winter season.
~

Love elephant and want to go steady?
Author: Jessica Sandhu
Editor: Rachel Nussbaum
Photo: lenscapbob/Flickr