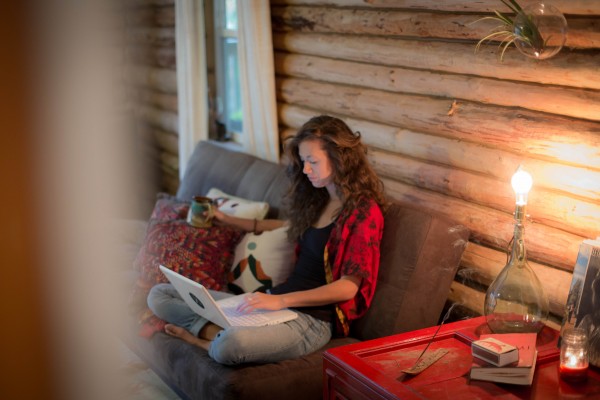 "Do what you feel in your heart to be right—for you'll be criticized anyway. You'll be damned if you do, and damned if you don't." ~ Eleanor Roosevelt
Part of being a writer is going into the ring.
Of pulling down your souls trousers and offering up your journey and letting every single reader experience your words with their own hearts, and eyes.
There are some days where my heart becomes a rag doll—and I am eaten alive. Where I run from the wifi for the waves, the sun, the furry ones who just love—solace from the comments, responses and voices.
But I know—after my heart stops quivering in my chest—I have done the words in my heart justice.
I am not entirely sure that anyone who puts their heart on the line can ever avoid being a piñata for the worlds experiences, beliefs and opinions.
It's in the fine print we sometime's forget to read.
Have an opinion? Ideas? Going to publish them for 10 million eyes?
Then be prepared for the worlds opinions to hit you right back in the face.
Some days the roars are so loud I want to retire my pen.
My eyes bug and I listen, I say, "Who am I? Are they right? Should I stop writing, speaking?"
I want to pull up my heart's trousers and say, "Okay, Okay," and go home.
But I don't go home. I keep writing, speaking and saying—because writing is what makes my heart beat the loudest.
One of the most valuable things I have learned so far as a writer that helps me dodge deep bites is that when my words leave me—it is no longer my accountability to hold their hands.
They have to go on to get bloody noses, scraped knees, bee stings, butterflies, first kisses—without me.
I have to let the world chew up my art, swallow it whole and smile, throw their hands to the sky in joy or spit it out and leave the bones for the next reader passing by.
It's wrenching, it makes my heart erupt—it's the only experience I have which I can relate to motherhood—of knowing no control, that you must just let go and let the world have it's way.
Once my art is out of the womb it is it's own living, breathing thing.
I inevitably have no control if it is worshipped or a punching bag for opinions.
We may put a helmet and elbow pads on our art, but they will fall down and stand up, all the same.
And sometimes the bones people spit out in disgust make me cringe, and sometimes the applause is so loud I go deaf.
If you choose to go into the nosebleed section with readers, to listen to the worlds yeses and nos, remember to be grateful for all the eyes—for loving, relating, hating, yelling—thank them for it all anyway.
It makes me softer, and stronger.
It makes the blows softer—whether they are full of animosity or affection.
It reminds my ego and my insecurity to hear it all, yet take it with a grain of salt.
It helps my heart shed some of my heightened sensitivity. It helps my Cancer self not recluse into it's shell when people say "This is shit!"
When I scroll through comments on articles, what I hear the loudest are humans desperate to be heard—starving to have their voices catapulted into the world. We are here, after all, to be seen, to be heard, to feel, be listened to, understood, to speak and live and breathe and fight and love and say it all with our lungs.
Even when I hear the "Nos" so strongly above the rest—it brings me joy.
It brings me joy because it means that we are using our voices.
It brings me joy that we are not stagnantly sitting, nodding like sheep, but throwing exclamation marks at the words with our hearts, our fists, our teeth. We are moving energy, we are having all the conversations the universe needs us to have—and we are doing so with our whole hearts.
That being said our "Yeses that we may hammer onto paper, furiously and full of life may be someone else's very strong "No!"
It is important to understand that this is okay.
The other thing that has helped me, mounds, is completely wiping the best and worst comments from my heart.
To filter through the responses and take the one that snarls the loudest, and the one that pets my ego the fastest and to throw them to the sea.
For the person who writes you the loudest in opposition is often staring their miserable lives in the face through your pen—this usually has little to do with you, and everything to do with them.
It is often that you triggered them, wildly, and they are throwing all there shit in your art's face in frustration and spite.
The one that puts your ego in a cocoon and thinks the sun shines from your ass—well, this should be tossed away because there is always one person who loves you for you so hard—it wouldn't matter if you wrote Picasso or horse shit. They would throw their hands in the air, all the same and yell, "Bravo!! Bravo!! Encore!"
So once you have done that—take a seat.
Know that as you read, your job isn't to change anyone's mind—your job isn't to defend, acknowledge, schmooze—nah, your job is just to observe.
You can choose to engage with all, some, or none.
You can choose to throw yourself into the ring and say, "No!" to those who you feel saw red when you painted blue.
But is this the point? Really?
Half of art is not mine, or yours, it is for those eyes—those eyes experiencing and feeling and holding and tasting the words and you cannot tell them what to feel, what to see—what it all means.
For you and I are not in their hearts, minds—their moment.
I find it invaluable to listen, to observe others observations of my writing.
I find that it draws more words from within me.
The responses, the feedback is where new articles are born—in that fire, where the blood flies and people yell and holler and push my art deeper into this world.
So yes, hear it—hear it all, or none.
But do not let the hearing take away from creating, to drain you until you are sucked dry of creativity from being on the front lines.
Don't waste your time kissing babies and signing hearts, releasing statements of defense—wiping blood off the walls of the coliseum—it is not your job. Your job is to do everything you possibly can, before an article throttles into the universe—but once it goes live—let go.
To as Brene Brilliant says, "dare greatly" with your beautiful vulnerable heart.
Get some popcorn, as strong of a heart as you can muster and join the conversation—observe others experience and take away what you choose.
Remember lastly, that you can stay rogue silent if you wish—for you have already voiced your part of the conversation.
The waves hurtle themselves
Unforgivingly at my tired heart
They come
Again and again
I ask them to stop
For today I am weakened by their strength
Their ferocious teeth
Taking bites of my skin
I let go
They are fists in the ring
I signed up for this
I am here by choice
The vulnerability chicken shits were in the fine print
the print I skimmed and said, "Yes, Yes—Go on, give me a pen."
So I stay
tossed around hopelessly
In the washing machine
I try hold my ground
Give up
Swim with
Swim away
My heart trembles
Quakes gently
I let it take me in the end
For I am daring greatly.
Love elephant and want to go steady?
Author: Janne Robinson
Editor: Renée Picard
Photo: courtesy of the author