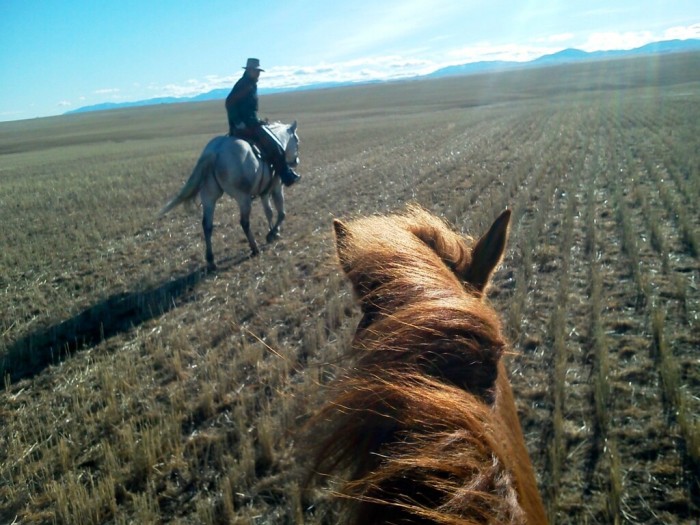 This is the year I stopped living in fear.
When I was a child a fire burned in me, its force drove me on as I would run through the woods to our hideout—a grove of trees bent over and intertwined by the years. I ran hard and fast into the darkness, my heart beating in my head. I ran alone, straight into those woods, and into myself.
I stayed, even when my heart beat so hard it hurt. I stayed to prove to myself that I was strong.
I was wild then.
Somewhere in my 20s I lost this part of myself. It was stuffed down or hidden in a dark place, I could no longer see it, buried so long I had forgotten it was once a part of me. I accepted too little, believing I didn't need any more.
I stopped listening.
I stopped listening to the voices that speak through the holes in well-worn old wood, spirits locked in trees that fell ages before I was born.
I became deaf to myself. I played it safe. And after years of this, I was lost.
I struggled to find out who I was. I searched outside myself for labels and roles—masks—I hoped would help me remember. I became exhausted. My hair, once thick and wavy, grew thin. Tiny red lines appeared on my cheeks, like something fiery and hot, exerting pressure under the surface, dying to come out.
Last summer my wildness returned to me, in the shadows of the Montana mountains. Under the big, wide-open sky she entered me, as the feverish July wind whipped the tall grasses in a violent dance. I shook in that wind, until the bits of my fragmented self fell back into place.
I screamed out to release the pain, to feel whole again, and the echo came back.
2014 is the year I committed to writing.
I committed to stop sacrificing my dreams in the name of job security.
I committed to marriage and trusting that I am enough.
I committed to hearing the wild voice in me crying out to live.
We still have 14 days remaining in the Year of the Horse.
Take a deep breath.
Open up to wildness and find freedom on the wind. Giddy Up.
Love elephant and want to go steady?
Author: Jenn Moore Mehmke

Editor:

Photo: Nick Mehmke