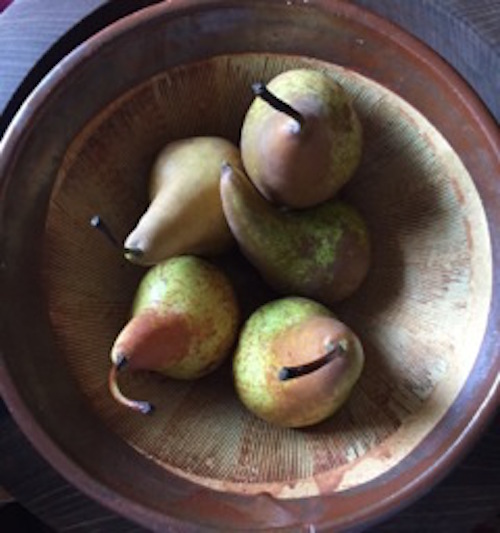 A recipe for Winter Love.
…when I'm plump and sweet
I can satisfy
juicy, running down your chin
I am realized 
~
Preparing for the first holiday family meal for weary travelers,
I peruse my favorite recipes. 
~
My boyfriend says, "what are you doing?" I say, "Looking for recipes."
He says, "You…are my recipe for bliss and emptiness…"
~
Everything is based on relationship. Everything leans.
Leaning, we love each other and our world. 
~
Be the deliciousness you want to taste.
~
Love elephant and want to go steady?
Editor: Rachel Nussbaum
Photo: Peggy Markel