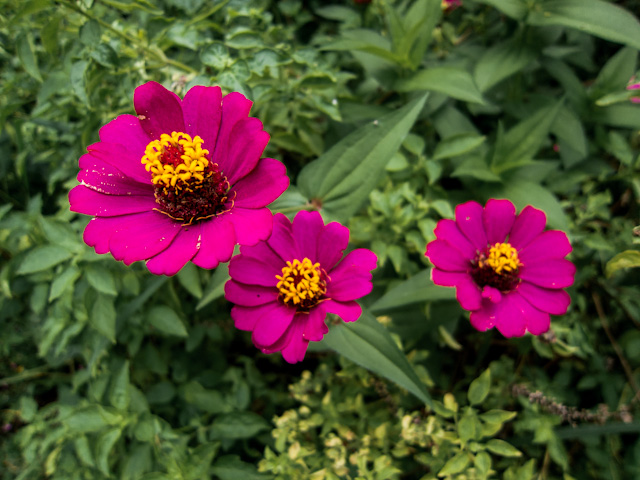 Eyes closed, a sorrow as deep as the ocean she fell into
Eyes open, flowers in the garden
A song, there is a song…
These flowers are for Zoe.
Perhaps she caught a glimpse of the angels
As she soared high into the sky
And maybe the end of the rainbow
Is where she came down.
She was too young
To have known any darkness in this lifetime
I pray to the gracious elephant man
Remover of obstacles
That she will not see any in her next life either
Only flowers.
We are picking up the pieces
Carrying on and remembering
Zoe and her flowers.
She will already have begun somewhere else by now
Reborn on a soft bed of pink petals
Flowers for Zoe.
Love elephant and want to go steady?
Author: Yaisa Nio
Editor: Renee Picard

Photo: Author's own