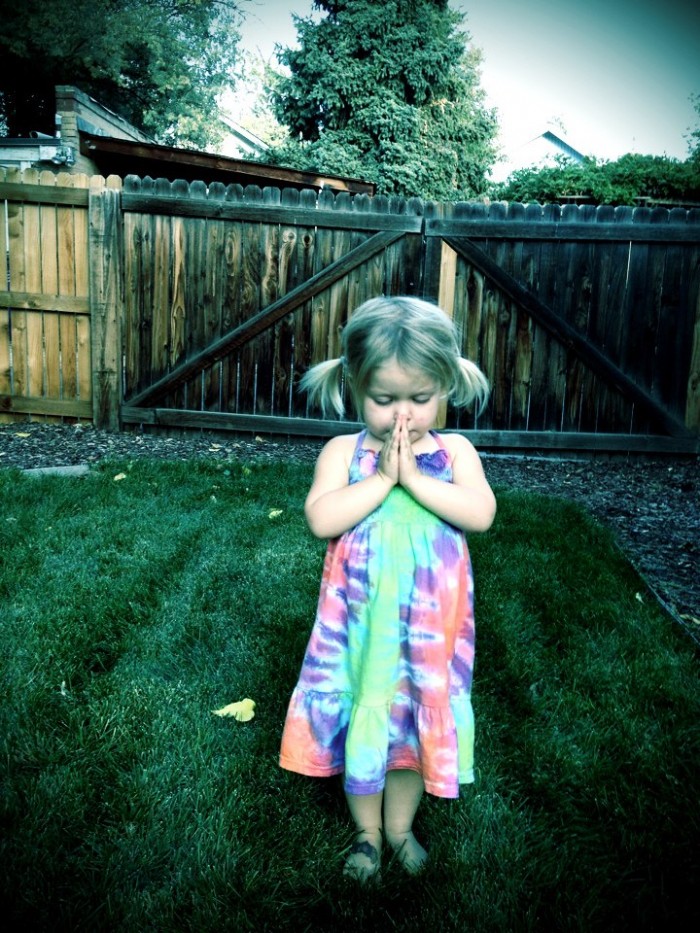 This morning, as I pulled a sweater over my daughter's little blonde head, I asked her what she wanted for breakfast.
Life, she said.
Yes, of course. Life.
She was talking about the cereal, of course. The one Mikey likes.
But the irony was too much.
I hear people talk about their child throwing tantrums. Getting upset over small things.
Being unreasonable.
And that I must be crazy. Or lucky.
Because my child is my guru.
It is me who can't deal with the now. The seatbelt that won't snap. The clothes that won't clean. The measuring cup I cannot find.
And the fact that we had to clean our rental house during the week of Christmas? I carried that one around for days.
But when I get triggered, she says:
Why are you stressed? Come on Mom, let's un-stress.
Recently, due to my own schedule botching, she missed the St. Nick visit at her school. The teacher contacted us to get details on what she's done well this year and what she needs to work on. Santa mentions that when he talks to our daughter.
It's a lovely, sweet, non-commercialized little event
When it hit me, my heart hurt. I know there will be other opportunities to see Santa, but not like this one.
When I told her, her lower lip went out to show me that she was disappointed. But then she went pretty much right back to coloring her mandala (yes, mandala), not missing much of a beat.
I kept talking about it.
She only replied: Mom, we're missing the song.
"Landslide" was on.
She was over it. Like a boomerang, she came right back to the present.
And this happens a lot.
My husband and I think:
Maybe it's our dazzling parenting.
Her hippie-dippie expensive private school.
The lack of TV in her life.
We parents love to take credit.
But more likely, it's her own being.
Some deep seed of wisdom that she was given in utero—a seed she's trying to hold onto, in a world that begs her to resist the now, rather than accept it.
Whatever the reason, my daughter eats life for breakfast.
She's teaching me that I can, too.
Love elephant and want to go steady?
Author: Andrea Enright
Volunteer Editor: Kim Haas / Editor: Renee Picard

Photo: Author's Own