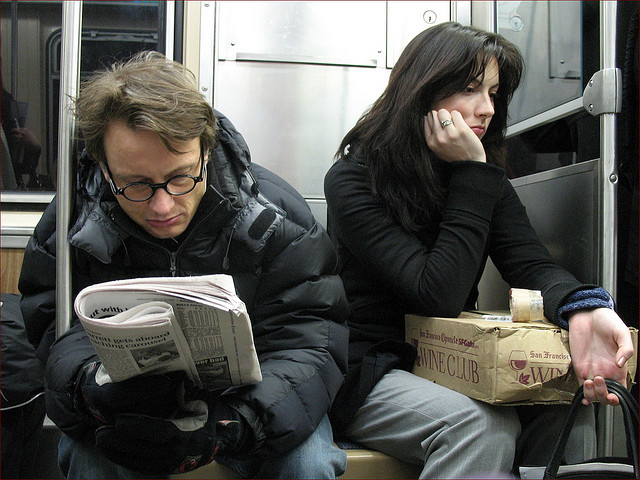 It's been nice to hear so many people incessantly bleat about their blessings from the past year.
Really, it has. But for those of us who had a less than stellar year, let me offer this notion:
"Thank God that's over with."
It's not that my year was bad. Not at all. It was more of a sideways year. A sideways year is one that existed, but other than that, wasn't much to celebrate or add to the footnotes of life.
A sideways year can also make you appreciate when we did not have a truly horrendous year. I've had those too.
Sometime ago I had an astrological reading along with my teacher. We are so similar in that we were born in the same city and even under related moons, except we are 11 years apart. The reader told us that we were each going to have a big year. Huge.
In my teacher's case, she was on the cover of Yoga Journal, made her first videos and was invited to teach all over the world including Hong Kong and Japan.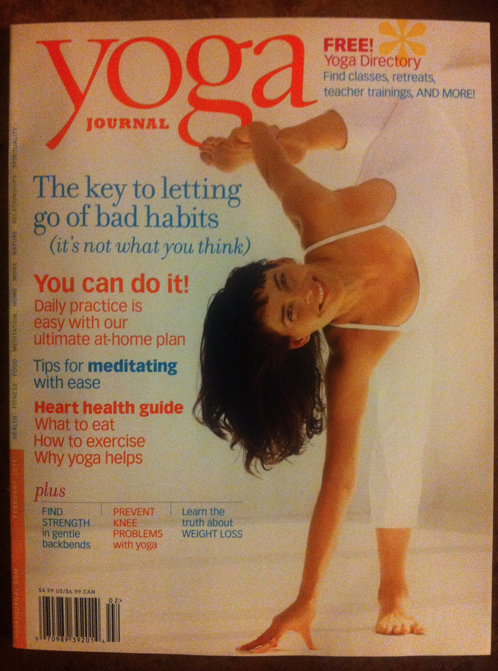 In my case, my father-in-law died, my dog died, my son tore his ACL and we were audited by the IRS. Thank God that's over with. However, the astrologist was right—it was huge—in a horrendous way.
In a fabulous year, I might make some money, publish a well-received book and be on the cover of a magazine. I've had years like that so I've held high standards before I break out the champagne. In a dreadful year, I might lose the ones I love.
2014 was neither of those things.
It was just a sideways year. A sideways year can teach us gratitude for the little things. There were times last year that were so precious to me, such as when my son was accepted to college, a joyous weekend with my "moms," a special vacation in Montana and a family wedding in Philadelphia.
There were a few bigger things too, for now I am writing for Sports Illustrated,  teaching at a new studio closer to my house and, at the moment, I feel pretty good. But I went through some health issues last year that dogged my happiness and plagued my productivity.
A sideways year gives us perspective.
And it teaches us that life is not always a constant climb up the happiness ladder. In fact, if you fall off that ladder and manage to stand tall where you are, you will probably still be all right.
A sideways year teaches a deep appreciation for being mostly okay.
Here in January, I hope you and I will have one of those wildly successful years that I keep hearing about from all my friends. But it's not my goal. This year, I am going for a deep and profound sense of okay-ness. If I do better, I will be pleasantly surprised. And if it goes badly, well then, I'll be saying "Thank God that's over with" next year.
In the meantime, on this first week of January, I just want you to know that I am killing it. I've had an awesome cup of tea and a morning without much pain. I'm kicking ass on being okay, and you can be jealous all you want, because this is one year I might just succeed at my intentions.

~
Love elephant and want to go steady?
~
~
Author: Michelle Marchildon
Editor: Ashleigh Hitchcock
Photo: courtesy of author, flickr