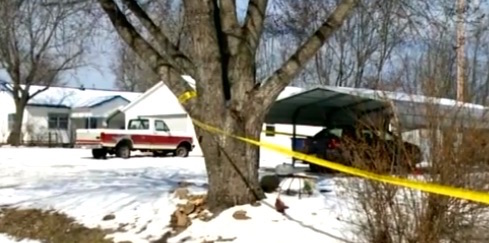 Tyrone, Missouri met tragedy on Thursday night.
Gunman, Joseph Jesse Aldridge, killed seven of people and then shot himself. Four of the seven victims are reported to be his cousin. The murders took place in four homes in the small town of 50 residents. Additionally, Aldridge's mother was found dead of natural causes.
Because he didn't leave a note, investigators are only left to speculate whether the death of Aldridge's mother is somehow connected to his shooting spree. Aldridge had been living with his mother.
The massacre was reported by a young girl, who heard gunshots and managed to escape.
What this community needs now is compassion.
"Developing our capacity for compassion makes it possible for us to help others in a more skillful and effective way. And compassion helps us as well."
~ Joan Halifax
In a case like this there are no easy answers. Sometimes it's even hard to know what questions to ask. During hard times, it is best to strive to be okay with the not knowing.
"Letting there be room for not knowing is the most important thing of all. When there's a big disappointment, we don't know if that's the end of the story. It may just be the beginning of a great adventure. Life is like that. We don't know anything. We call something bad; we call it good. But really we just don't know."
~ Pema Chödrön
Our hearts go out to the victims families and the entire community of Tyrone, Missouri.
~
Relephant read:
Author: Ashleigh Hitchcock
Photo: flickr, video still