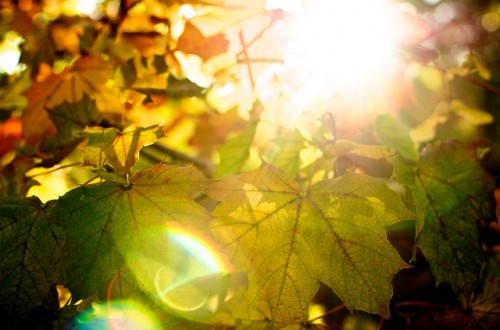 Sadly, it goes without saying that we have an onslaught of ecological and environmental problems plaguing us.
It can be almost overwhelming. Many great minds have been and are tackling these issues, awareness is certainly on the increase, and an extensive and growing body of writing is illuminating our minds and spirit about the severity of the situation in which we find ourselves.
I would like to offer a slightly different approach here, one that doesn't ignore these pressing issues, but that gently acknowledges them by highlighting our love and respect for the planet that gives us our home.
One of the things we can do on Earth Day, and every other day, is to celebrate this beautiful place called Earth. We know that slowly, we can effect change if we come from a place of compassion rather than anger, kindness rather than resentment.
Let's remember all that we have to be grateful for, and let's allow these films below—vivid celebrations of Earth and remarkable creations in their own right—remind us that the riches of our planet are precious, and we are meant to live with them in harmony.
Every breath we take can be a new moment of mindful presence in the world. Every frame of the films below can take us back where we belong—into the arms of nature.
Earth porn?
A little bit! But we're not just gaping at Earth's splendor here. We are also glimpsing into some very profound windows upon our world, nature and beings combined. Enjoy!
1. Baraka (Ron Fricke, 1992)

2. Planet Earth, 2006 (it's a long and magnificent series – here's Episode 1)
3. Samsara (Ron Fricke, 2011)

4. Koyaanisqatsi (Godfrey Reggio, 1982)

Bonus: Koyaanisqatsi Movie Full Soundtrack by Phillip Glass

The last two two films about real life adventurers, lovers of nature and tragic heroes brilliantly evoke the awesome power of nature and the natural scheme of things, which warrant our respect, admiration and love.
5. Grizzly Man (Werner Herzog, 2005)
6. Into the Wild (Sean Penn, 2007)
Musical Bonus:
Relephant Reads:
~
Author: Tammy T. Stone
Editor: Renee Jahnke
Image: Bark Bud-Flickr