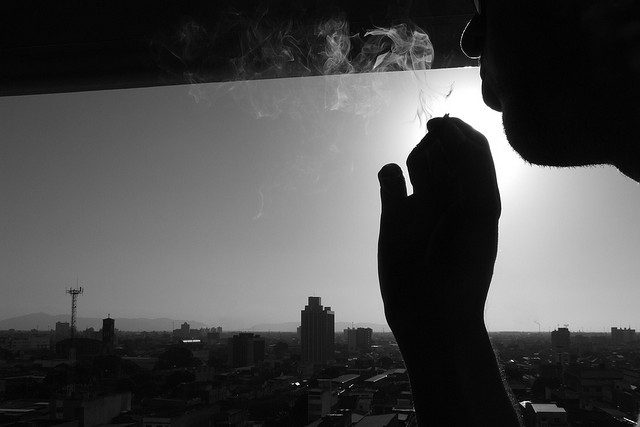 In the late 1990s, voters in the United States started to demand cannabis for medical use.
By 2012, Colorado became the first state to succeed in passing a law legalizing recreational use of marijuana.
Since that turning point the cannabis tourism industry has taken off. The states at the forefront of this "pot rush"—Washington, Colorado, and more recently, Alaska and Washington D.C.—are creating a cannabis tourism industry, that the world has never seen before.
Many of us around the world are curious about these state's suddenly booming industry.
The tourism for cannabis is expanding and changing—the days of marijuana use with ties to a rebellious youth and criminals are being replaced with upscale dispensaries and a taste for luxury experiences.
Airport Cannabis Tour.
Do you travel frequently around the United States? Does the thought of an airport layover drive you crazy? While waiting for your next flight at the Denver International Airport, you now have the chance to experience the cannabis culture between flights.
Club Cannabis will take you on your own tour to the Golden Meds dispensary for $75 an hour. The tour also includes an opportunity to view the local wildlife.
Your next layover could actually end up being the highlight of your trip!
Weed B&B's.
Tourists, visiting states with legal cannabis, have an interesting problem—after legally purchasing their cannabis—-they have nowhere to enjoy it.
The law prohibits smoking in public, including smoke-free restaurants and hotels. Cannabis entrepreneurs are solving this growing need by opening small "bud-and-breakfasts."
The owner of 7 Leaf, a "bud-in-breakfast" in Seattle, caters to those who are looking for a more luxurious marijuana experience and offers a safe place for tourists to use recreational cannabis. Conveniently placed in every room a guest will find a vaporizer and also vapor pens to use, at their pleasure.
The owner also doubles as the chef, infusing his organic and farm-to-table dishes with a little THC, creating a full gourmet dining experience. Artisan meats come from the local butcher; breads are bought by a nearby bakery. The 7 Leaf gives you the privacy and comfortable environment to enjoy and the need relaxation you crave.
Cannabis Massages.
The marijuana industry hasn't only stayed in the realm of the growers and dispensaries. Cannabis has provided growth for all sectors of business. A spa in Denver is now offering their clients the opportunity to get a massage with cannabis-infused oils and lotions. The oils they use won't achieve the same effect as smoking cannabis but the massage oils provide many health benefits for dry and cracked skin.
Cooking Classes.
What if you have reservations about smoking marijuana, but still want to have a cannabis experience?
Denver offers cooking classes, teaching tourists to cook dishes with marijuana. On My 420's Tours, located in Colorado, "you will learn how to make and use various cannabis oils which can then be used to make a variety of organic marijuana infused treats." At $99 a class, this is fun knowlegdge, that a cannabis tourist can take home and use in their everyday lives.
Cannabis Evenings.
There are a growing number of chefs creating evenings that are centered on marijuana friendly food.
Jane West is an event planner, hosting dinner parties at local Denver art galleries. The menu serves delicious delicacies that will "evolve as you eat them."  The selective menus items, "are skillfully constructed to stimulate all of your heightened senses."
While enjoying your cannabis food creations, you can indulge in customized libations, a live DJ, and stimulating company to create a night to remember.
~
Relephant read:
~
Author: Joshua Bergman
Editor: Ashleigh Hitchcock