Watoto means "the children" in Swahili.
Watoto was an African elephant who came to live at the Woodland Park Zoo in Seattle, Washington when she was about a year old in 1971. She was an orphan from Kenya and became the matriarch at Seattle's zoo. She died last summer—August 22, 2014—at the age of 45. Life for zoo elephants brings about many health issues.
Watoto's death impacted me greatly and I felt she had a message to share—with zoo keepers, the world, all of us: Elephants are our equals. I began to campaign alongside an organization called Friends of Woodland Park Zoo Elephants, who have been trying to get Seattle's elephants to sanctuaries for a decade. Another campaign formed recently, started by a local Seattle mom like myself, called Children Helping Elephants uses art from children as a way to speak on behalf of captive elephants.
The children held a gallery show at Magnuson Park in March urging our city leaders and the zoo to move Chai and Bamboo, our aging Asian elephants, to sanctuary. While the gallery gained attention from the press, the battle for captive elephants' freedom continues.
My watercolor painting of Watoto, below, symbolizes truth and equality between humans and animals. It's time to listen. It's time for freedom.
~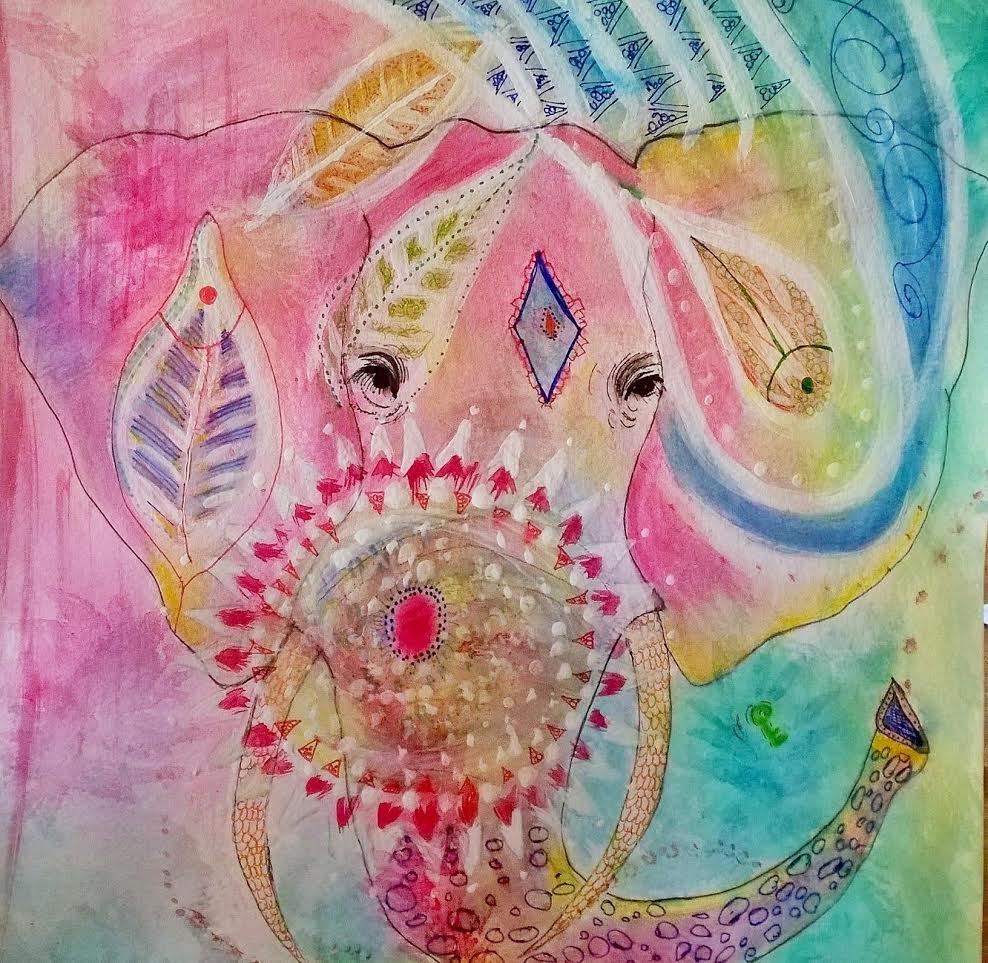 Author: Alice DeSousa Stewart
Editor: Caroline Beaton
Image: by Alice DeSousa Stewart