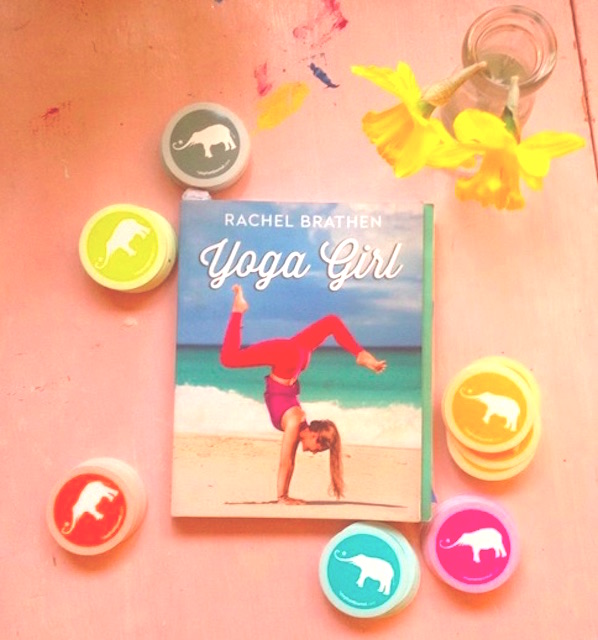 Rachel Brathen, Instagram yoga sensation, is on tour promoting her new book Yoga Girl.
She announced yesterday that Yoga Girl made the New York Times Best Sellers List.
Rachel walks her talk off and on the mat. She eats, breathes and lives yoga. More importantly, she shares it.
She has more than 1.3 million followers on Instagram.
Rachel is an inspiration.
"True, lasting, effortless change comes from taking action from a place of love."
~ Rachel Brathen
Rachel has used yoga to create space in her life for deep insights. She shares these openly in Yoga Girl, tapping into her imperfect humanness and capturing it in words.
When I read her motivational quotes, my life makes more sense. Brathen validates the good we're doing in our yoga practice right now and encourages us to push our limits—try harder in yoga and life.
She is gifted.
She has a simple way with words, paired with the wisdom of an old soul.
Yoga Girl shows a practical, no-nonsense approach how anyone can incorporate a yoga practice into their life.
Brathen builds the reader up with positive affirmations. After reading Yoga Girl, I am convinced that what I'm doing in my yoga practice and life are just right.
I've been doing legs up the wall every day since reading Yoga Girl. No joke. My yoga practice is all lit up.
In her photos, Rachel makes yoga look easy, but her personal story commiserates and validates that life is hard. She provides the nuts and bolts of how yoga and meditation can be used as tools to make life easier.
Yoga Girl is the sort of book that one can pick up and turn to any page and get some juicy nuggets of wisdom. The recipes are tempting and the photos are lights out.
Yoga Girl is the perfect coffee table book.
Rachel Brathen deserves the honor of being on the New York Times Best Seller's List.
I give Yoga Girl 10 gold stars.
Now if I could only meet her…
But wait, Rachel Brathen will be on her Happiness Tour, coming through my hometown on May 9, 2015…I will get to meet Yoga Girl!
I can't wait.
~
Relephant:
~
Author: Ashleigh Hitchcock
Photo: Rachel Brathen, courtesy of author
~
Facebook is in talks with major corporate media about pulling their content into FB, leaving other sites to wither or pay up if we want to connect with you, our readers. Want to stay connected before the curtain drops? Sign up for our curated, quality newsletters below.