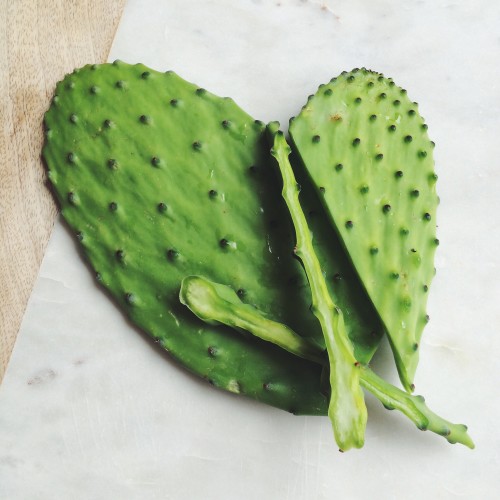 Edible cactus pads can be found at some organic or specialty food stores and they make for an interesting addition to your regular juice or smoothie mix.
Consult with your doctor before consuming bee pollen and any new supplements, regarding allergies and interactions.
Cactus Pad Smoothie with Coconut Water
>> 1 cup coconut water
>> 1/2 cup chopped edible cactus pads (cleaned and spines removed)
>> 1/2 cup diced cucumbers
>> 1 tablespoon fresh lime juice
>> 1 tablespoon chopped mint
>> 1-2 tablespoons agave syrup
>> 1 pinch organic bee pollen (optional)
Combine all ingredients in a blender and puree until liquefied. Add more water for a thinner consistency, if desired. Pour into a tall glass and garnish with additional syrup, mint, or bee pollen.
~
Author: M. Lukian
Editor: Evan Yerburgh
Photos: author's own