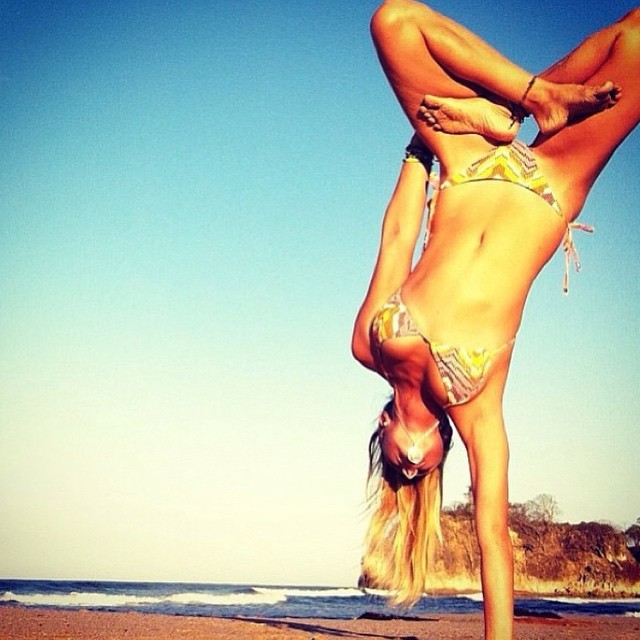 This was going to be a rant about how I sometimes regret sharing my deepest thoughts and emotions through social media.
How some days I wish I'd never shared the pain of losing your best friend or the sadness of watching your grandmother slip away or the agony of having your dog die in your arms or the panic of saving your mother's life after she's swallowed all the pills she could find and wrote you goodbye and that she's sorry. There are definitely days when I wished I took a different path.
This could have been just this: picture-perfect handstands on a beach nobody gives a damn about.
I know I'm crazy, sharing something human on such a superficial platform. Absolutely nuts, sharing my beating heart with a world that only cares about Kardashians and thigh gaps and discounted weight loss teas.
Everyone tries so hard to show just how perfect their lives are on Instagram and here I am telling 1.3 million people how I am not. I must be mad. 
But then I remember—there are hearts out there that beat together with mine. There are people that long for the relief of knowing that, yes, other people feel pain too.
Someone went through hell and back and it's not just me.
Not everyone is perfect.
Instagram doesn't have to be a highlight reel of all the things we fear we are not. It can be more than perfect angles and perfect bodies and perfect food and perfect lives.
It can be real.
Human.
Raw.
It can be true to what today has brought us.
Maybe, in some way, social media can show us that we are not alone.
Relephant:
Author: Rachel Brathen
Editor: Katarina Tavčar
Photo: Author's own