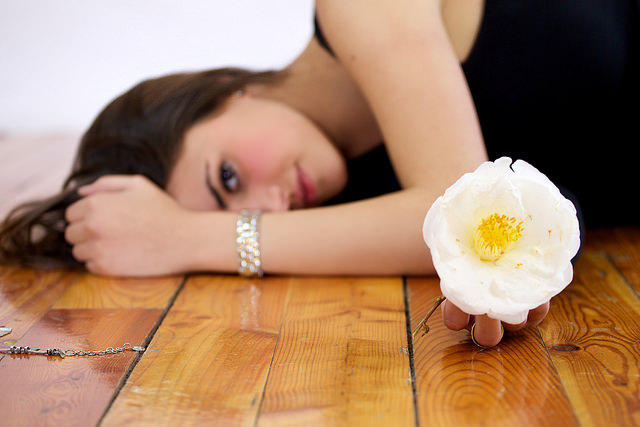 Yesterday Caitlyn Jenner emerged to the world, courtesy of a Vanity Fair cover.
Jenner speaks movingly about her journey:
"If I was lying on my deathbed and I had kept this secret and never ever did anything about it, I would be lying there saying: You just blew your entire life." ~ Caitlyn Jenner
Those words I'm sure resonated with many—to live our authentic life is hard, for Caitlyn it must of been heart-wrenching to finally say goodbye to Bruce Jenner, a body, a man she was for over 60 years, for her children, her family. This transition must have been traumatic and I am sure at time Caitlyn thought of stopping, of simply living the life that was easy for others to accept.
Yet somehow she gathered her courage and said f*ck it, I'm living my life—mine—it's going to be authentic and real.
I applaud Caitlyn, what she's doing is risky, she's opened herself up to ridicule and haters.Unlike most of us, she is dealing with the world looking at and judging her, and if she can still be herself even with all that criticism, we all can.
My f*ck it moment was a bit smaller, it didn't grace the covers of vanity Fair and E News didn't cover the story, yet for me it was just as scary, and in the end rewarding as her journey was.
I spent almost 20 years working to be normal. As a child I was the weirdo, the one who never quite fit in and as I grew I hid the weirdo and became pretty awesome at faking normal.
I worried constantly what others thought of me—of my dress, of my career aspirations, my marriage and how I was raising my kids.
Saying I was a hippie, who didn't aspire to be a corporate exec and who was more focused on traveling and adventure just didn't seem to be accepted, so I faked it for awhile. I boarded the "keeping up with the Joneses" ride, and strove for normalcy.
Yet soon, like Caitlyn, I realized my life wasn't really mine, I was living it according to what others thought or approved of and really when I was on my deathbed would I care what others thought?
My f*ck it movement started slow, it was subtle pink highlights, followed by pursuing a dream of writing and photography. It was slowly realizing and letting others around me realize that I was a wild child, a gypsy hearted adventurer, constantly on a quest for knowledge, for peace and inner happiness. That my life was less about making it, and more about loving the journey.
It was letting my kids learn about different religions, beliefs and accepting all, of teaching my six-year-old how to smudge, and a constant struggle to get Feng Shui right.
My life isn't perfect, I am sure some would rather me be normal, at times I am sure my perfectly normal, straitlaced husband shakes his head at my odd and different ways.
Yet I am happy, I am for the first time in a long time living my authentic life, living my truth and at the end of this life, on my death bed, I most likely will not have a mountain of riches. Yet I'll have a multitude of adventures, memories and family to look back on with pride and love for being me.
Caitlyn Jenner reminds us it is never too late to be our authentic-self. Congrats Caitlyn and welcome to the world.
~
Relephant read:
~
Author: Michele Genzardi
Editor: Ashleigh Hitchcock
Photo: flickr