"Read it. It's hilarious."
This letter is by this guy.
Too many stupid rules makes society stupid. Think for yourself, civic servants—you're here to serve, not oppress with your stupid money-grubbing uptightness.
Boulder, for example, doesn't allow these in farmers' markets, so we suggest they outlaw these, too.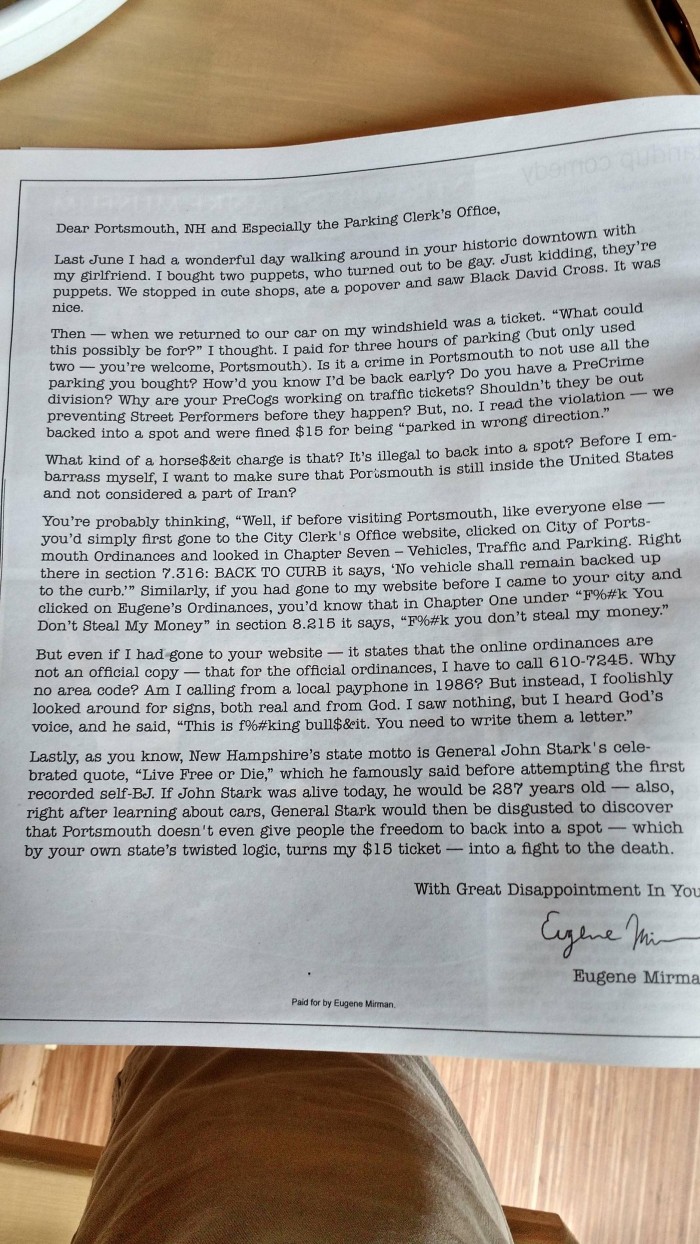 "These are known as "taxes for going about your day".
My town won't provide monthly passes for commuter parking. So you have to pay $2 every single day. Eventually, something will go wrong. And when it does, you need to pay $25 as a fee.
Bear in mind, these are resident parking spots. They are literally harassing their own town residents for parking tickets. Oh, and the police hand out the tickets, so they are paying $40-$60 an hour to victimize their own residents.
People complain about the federal government, but town governments are scumbags and will try to take your money at every turn."