It's the dog days of summer.
And it's hot, hot, hot.
We're all wondering how to cool down.
Here is the perfect solution.
Homemade popsicles.
Yep, that's right. These refreshing beauties are fun, easy and economical to make. Best of all—they're ecologically friendly—no packaging.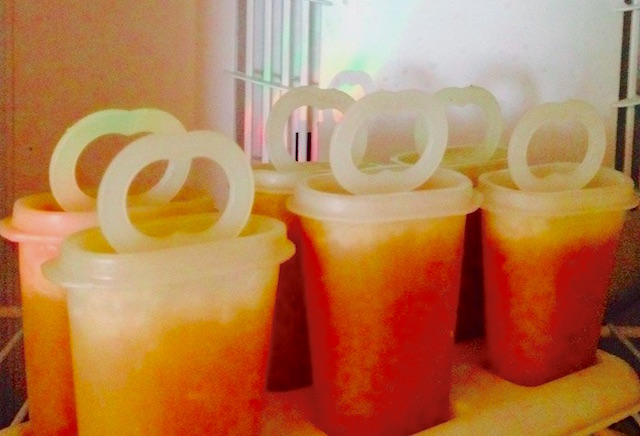 Do it yourself popsicles.
Obtain homemade popsicle molds by Tupperware. I got mine, as a hand-me-down, out of my mom's cupboard. They can also be found at the thrift stores, a yard sale or on eBay.
Fill the popsicle mold ½ inch from the top with your favorite fruit juice.
I like to put a pinch of shredded coconut in first and fill with store-bought, organic apple juice.
Or, using homemade juice is more nutritious.
Also, we like to make our favorite smoothie and freeze it in the popsicle molds.
Get creative.
Freeze for about 2 hours, depending on the freezer.
Once frozen, remove the mold by running hot water over it for a few seconds.
Voila.
Time to enjoy a cool, refreshing treat.
~
Relephant read:
~
Author: Ashleigh Hitchcock
Photo: courtesy of the author, flickr