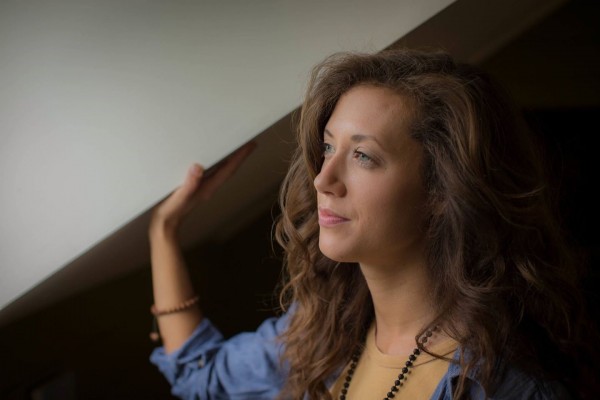 I've had a few moments this week where I question if the work I am doing is important.
Where I roll "columnist and blogger" around in my heart and wonder if I am playing small. If I could be doing more with my time on his earth.
I just finished a Skype call with a woman in Texas who works with troubled youth. She initially asked to interview me about how I have therapeutically dealt with my grief through writing.
She is on the ground working with youth who are not privileged or supported to go after what they love. Many are from strong, Christian families and many are immigrants. Her work is about showing them they don't have to have a child and get married at fourteen, just because culturally, that is what they know. That they don't have to go to university to have a career. That they can make a career out of art. That sex is okay. That nakedness is okay. That they are capable and able.
She told me she had been reading them my writing along with other artists' work—photographers, painters and graffiti artists when they got together once a week.
That the kids/youth would gather and choose who they resonated with, and that I kept coming up.
She told me she read, "I used to be afraid to be naked" and "You are accountable for the orgasms you aren't having" and that a young girl approached her, from a strong Christian background and asked about the shame she would have after an orgasm.
That the kids would ask to borrow her phone and her husband's to read articles on elephant journal because they couldn't afford the monthly subscription and didn't own a debit card.
I began looking at flights during our Skype call.
I am going to speak in San Antonia, Texas in the fall to the youth group that she works with.
I sat outside in the sunshine on the grass, processing both offers in the last twenty four hours to speak with women and young girls about authenticity, sexuality, shame and body image.
I feel being trusted with the hearts and ears of women and girls while they are building their belief systems is the biggest honor I have ever been asked in my entire life. The ages I will be speaking to are currently placing the building blocks of how they will maneuver through this life.
I began to cry.
This is the important work.
So maybe I'm a columnist and I write articles online and I'm not an author yet—but today I got to sit in and acknowledge that although what I see is views and shares and comments, there is something happening beyond that. Something bigger than that.
A sixteen year old girl realizing she doesn't need to have shame about sex.
A woman choosing not to get married and start her own business–even if she's not supported by her family in her choice.
That's it.
That's why I'm really here.
"With each small venture into the unknown, I am rewarded with a new feeling: 'I can do it!' It's very empowering. When you let go of your small self and bow to your true self, it's like saying to the world, 'Please teach me. I am open to learning. I want to be with you." ~ Jane Dobisz
~
Relephant Read:
~
Author: Janne Robinson
Editor: Alli Sarazen
Photo: Courtesy of Author