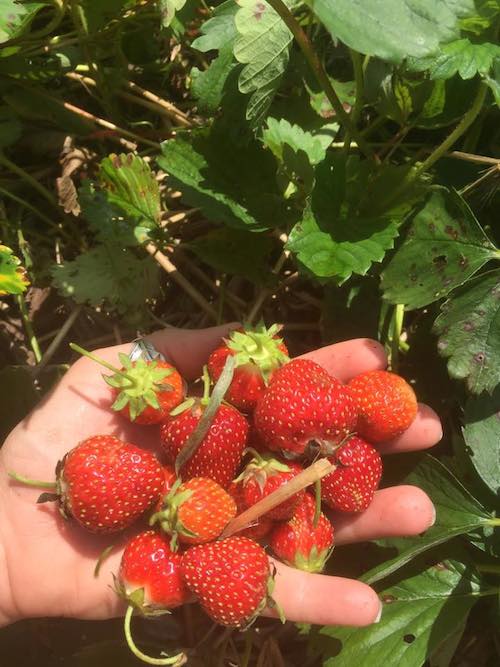 Summer is a season when everything is ripe—especially the berries!
On a lazy Friday morning I packed up my two girls and drove to a local organic Strawberry farm. We each carried a big tray across railroad tracks, through farming fields and out into the sweet strawberry patch.
It was the first time I had ever taken my daughters strawberry picking, and I think they ate more than they put into the carton—but that is all part of the experience!
Back at home I enlisted the help of my girls to de-stem all the berries. It was quite a job, but the promise of fresh jam and homemade pie kept them working until the job was done.
And as my daughter ate fresh jam from the jar with a spoon, she exclaimed "Wow! That was so worth it!"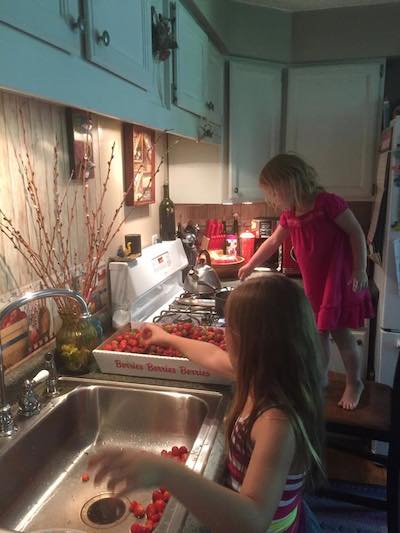 Sinfully Delicious Strawberry Jam—What You'll Need:
2 quarts of berries (mashed to your choice of consistency)
5 heaping cups of sugar (white or raw)
1/2 cup of lemon juice
*This recipe is the old fashioned variety without fruit pectin, but if you'd like it you can add it—it does not affect taste, it just shortens the overall cooking time.
~
Preparation:
Wash all jamming  jars and lids in hot soapy water (it really does affect the taste if you don't).
Place the center lids of the jars in a small saucepan and cover with water, bringing it to a simmer without boiling.
Getting' Jammy with It!
De-stem and wash all berries. You can either mash with a potato masher, puree, or use beaters—because of the amount of berries I had and the consistency I desired, I used beaters once all the strawberries had been put into a large pot.
Add in sugar and let sit for up to two hours—but no less than one.
Cook over medium heat until it boils, stirring frequently, then turn down to medium heat.
Add lemon juice and bring back to a boil.
Continue to cook, stirring frequently until the consistency resembles syrup if dribbled onto a clean plate.
Note: Most of my batches require about 1-2 hours of cooking, depending on the stove.
Pour jam into clean jars and add lids. Place into a hot water bath canner and boil for about 10 minutes. Remove and let cool at least overnight before enjoying.
Pro Tip: If properly sealed jam can be stored in a cool dry place for up to a year.
Enjoy the fresh delicious taste of summer!
Relephant Recipe (just begging to be topped with jam!):
~
Author: Kate Rose
Editor: Alli Sarazen
Photo: Rebecca Siegal/Flickr & Courtesy of Author