When my husband and I left home and jobs to travel, he knew wherever we went he wanted to experience wild animals.
A kind of Dr. Doolittle, he made a list and set his intention. Here are my top five animal encounters we've had in our two years on the road. Each one made electricity swim under my skin—and made me happy to be part of this amazing world.
1. The Leopard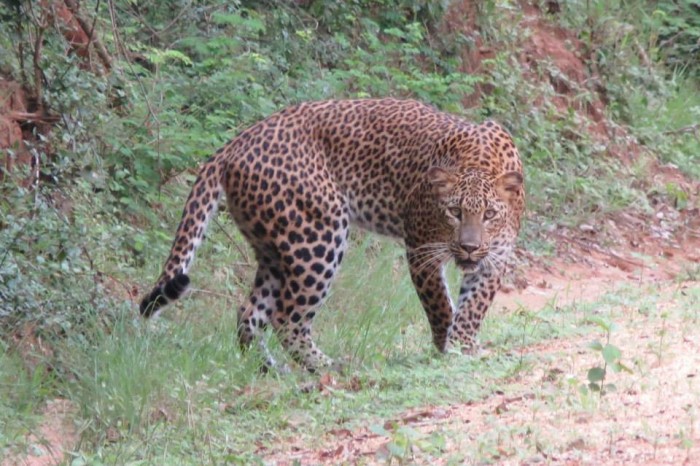 There he was: a leopard sitting in the middle of the dirt road. Our Sri Lankan guide kept saying, "Oh my God! Oh my God!" as he inched the car forward.
The leopard, who had been cleaning himself, glared at us. Then he walked through the trees parallel to the road and we followed. Monkeys chattered wildly as he stalked through the jungle then sat in a clearing. In feline style, he began cleaning himself, muscles rippling beneath his spotted fur.
"I can't believe it!" said our guide. "My father has been taking people into this park for more than twenty-five years, and he's never been that close, for that long, to a leopard."
2. The Kangaroos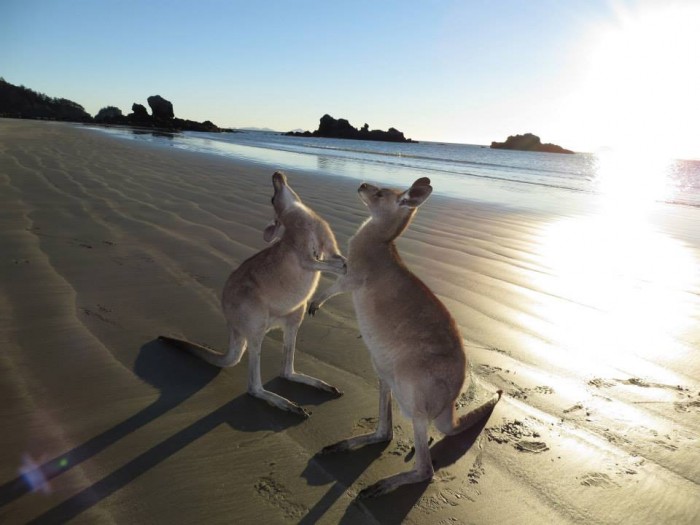 At dawn, my husband and I stood on a beach in Cape Hillsborough, Queensland, Australia, bundled up against the cold. Suddenly a gangly kangaroo hopped by not 15 feet away on clown-shoe feet. Followed by another. Then a third. The trio flew across the sand, frolicking in the water.
We followed them, keeping a respectful distance. Two stood on their haunches, stretching to seven feet tall, and began to box. Then they started hopping directly toward us. I'd heard kangaroos can hold prey with their front legs and use a rear-leg claw to slice a belly top to bottom. My husband, who continued filming, wasn't concerned, he thought they were merely curious.
When the front-runner reached my husband, he laughed and said, "What do you want, buddy?" The beasts sniffed him then turned around back toward the waves.
3. The Echidna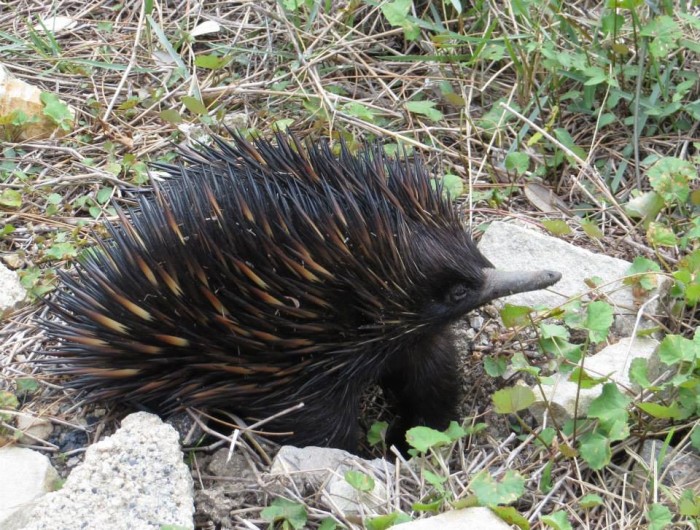 We were hiking in Noosa National Park in Queensland, Australia, along cliffs with a dramatic, drop-down view of the sea. We noticed a round, spiky plant…that looked like it moved? A head appeared from a thorny lump, a face with a long gray beak and little half-mast eyes. My husband whipped out his camera and whispered, "It's an echidna!" The last animal on his Australia list. The echidna is an enigmatic creature. Like the platypus, it's a mammal that lays eggs. And it's very cute.
That afternoon at lunch, we told our server what we'd seen. When we showed him the picture on our camera he said, "People live their whole lives in Australia and never see an echidna in the wild!"
4. The Whale Shark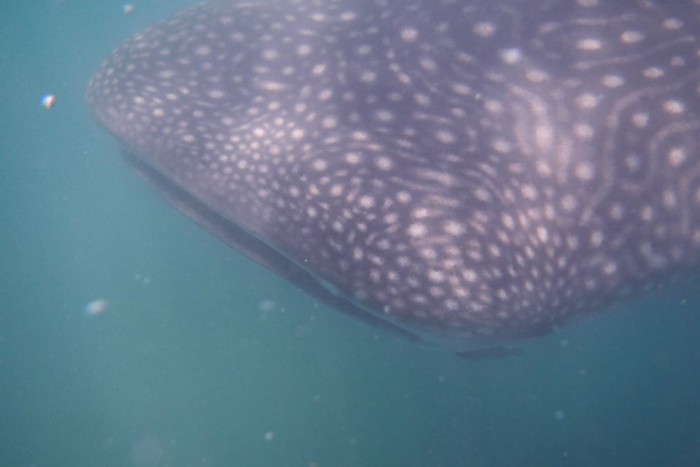 Who knew that the largest fish in the sea is a massive slow-moving filter-feeding shark? In La Paz, Baja Mexico, we stepped from a small boat into the 70 degrees water where a fifty-foot, dark shadow loomed. The beast glided beneath us: face of a vacuum cleaner, tail of a shark.
It was magical to be in floating in the sea with such a huge animal. I could hear my heartbeat—and maybe the whale shark's, too.
5. The Wild Horses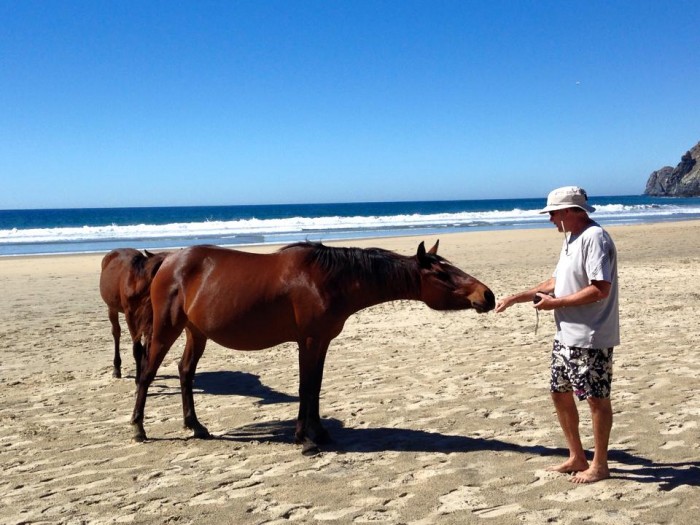 In Todos Santos, Baja Mexico, we threaded through the palms that give Playa Las Palmas its name. When we got to the gorgeous beach, we saw two horses wandering around. When my husband held out his hand, one sauntered up to him, then the other, muscles glistening beneath their coats. They let us stroke them, briefly, before turning to trot away. I realized then that the only other horses I'd ever known had been behind fences or wearing saddles. There's nothing like an animal in the wild.
~
It's hard to describe the thrill and fulfillment of such rare animal encounters. You get a deep sense of your connection to the world—and to your own wild animal nature.
~
Relephant Read:
~
Author: Kate Evans
Editor: Renee Jahnke
Images:  Madelyn Mulvaney-Flickr & Animal images Courtesy of photographer Dave Rhine
~