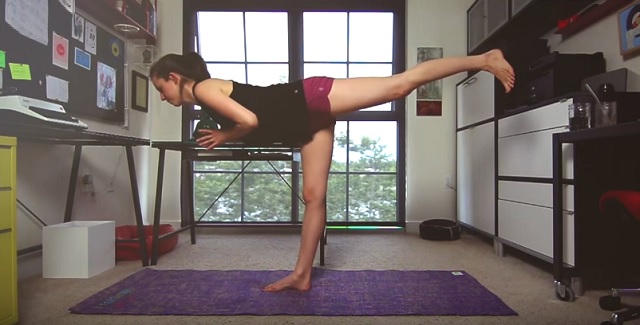 What is a yoga poem?
It has nothing to do with rhyming or Rumi.
A yoga poem is a short, sweet and potent sequence that reflects a particular mood, state of mind or feeling.
Some days we need the long, deep experience of a full yoga class. However, other days our bodies are contented by a little moving poetry, that expresses our current state of being.
The yoga poem below is about tapping our inner joy and playful nature.
It's about finding a song we love, that we simply cannot help but dance to.
It's about loving your own body, with both its power and its limitations.
It's about laughing at yourself, smiling upside down and moving your way into a better mood.
Relephant:
.
Author: Katie Braja

Apprentice Editor: Taija Jackson/Editor: Yoli Ramazzina

Photo: YouTube screenshot.

.