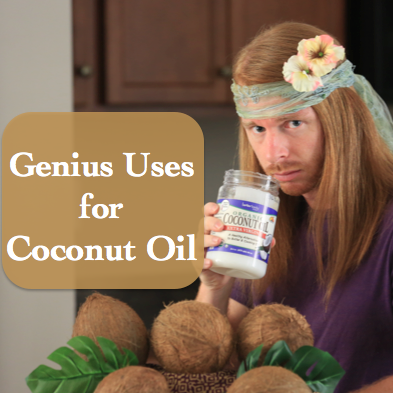 What can add fire to your sex life, beauty to your mediocrity and make you healthy as a devil?
Coconut Oil.
But you have to know how to use it right, otherwise you're just making a greasy, tropical mess of yourself.  With intelligent application, coconut oil is the miraculous equivalent of duct tape for your health and the all-natural erotic equivalent of Viagra for the bedroom.
In this video J.P. Sears shows us genius uses for the new age miracle food—coconut oil.
~
Relephant Links and more from J.P. Sears:
~
Author: J.P. Sears
Editor: Ashleigh Hitchcock
photo: courtesy of the author