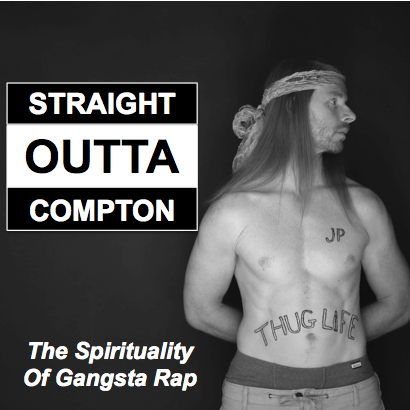 Caution: Gangsta-style adult language ahead!
To the un-spiritual spiritualist, it seems as though gangsta rap is all about guns, violence, and cruising down the street in your 6-4.
But with an insightful third eye open, there's more spiritual insight embedded in gangsta rap than there is at your local ashram. Raised on the streets of Compton and Beverly Hills, Ultra Spiritualist JP Sears enlightens you about the spiritual wisdom found in the lyrical poetry of Straight Outta Compton, by N.W.A.
Open your third eye and soak in the enlightenment from this video!
Relephant Links and More from JP Sears:

Author: JP Sears
Editor: Renée Picard
Image: via the author