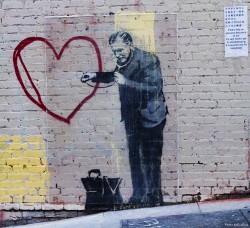 Recently, I've been going through a rite of passage of sorts.
I've been passing through a transition that's truly been breaking my heart.
When we decide that something is no longer working in our lives, the bravery to shed this old way of being and move onward is a true act of courage.
Stepping into something new is painful. Obliterating an old way of relating to the world is a form of heart break—it's a death and destruction of what is familiar to us.
It's the process of rebuilding ourselves (and our hearts) and stepping forward on a new path that's the scary part.
Music, I've discovered is a cathartic way for me to mend my heart during times of transition. Driving in my car and singing at the top of my lungs moves the energies of doubt and fear and the pain in my heart. Sometimes I'll laugh, but most often I'll cry. Regardless, I always feel better afterward. I've been moved by the music. Music is a vehicle that soothes and supports our most intense emotions. Sound therapy is the soul's deepest pathway to healing.
Music is the medicine for my heart.
When a Heart Breaks by Ben Rector
Hello My Old Heart by The Oh Hellos
Not With Haste by Mumford & Sons
Let It Go by James Bay
Hold Back The River by James Bay
~
Relephant:
~
Author: Caitlin Oriel
Image: Eva Blue/Flickr and Dennis Skley/Flickr