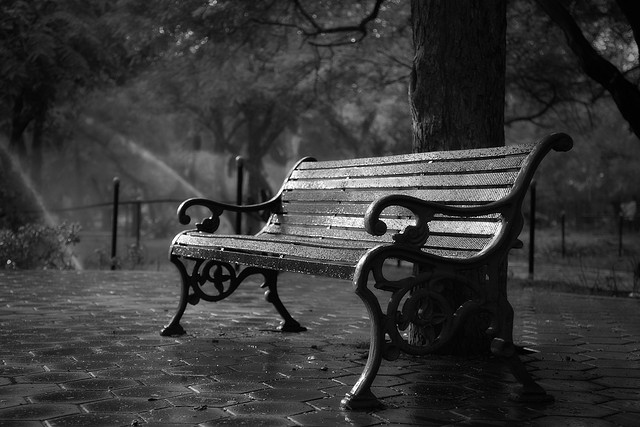 The phrase "Let it go" has become a mantra, a rallying cry, advice and a balm for the heart and soul.
Like most things, the phrase and its intent and use are subject to interpretation. "It" is a pronoun that can reference any and everything that we need, want, fight or struggle with.
We each have our battles and our demons. We carry baggage based on where we've been and what we've done. More important than the weight of the past is what we choose to do with our thoughts, attitude, outlook and life.
Individual choices promoting a healthy, positive flow for life matters more than finding universal agreement for what one does or says.
I inhale and exhale, and let it go.
This is my favorite list for "it":
I let my self-imposed rules go.
I allow myself to color outside the lines so I can explore my heart and own my life.
I let my limiting beliefs go.
I crash through these walls so I can open to the universe and its power.
I let my preconceived notions go.
I hid behind beliefs that hobbled me, kept me closed and hiding from growth.
I let my shame go.
The light shining through the clouds showed me grace and enabled me to say that I am a good person and I make the world a better place.
I let my perfectionism go.
The choice to be authentic—a beautiful, flawed human being—is powerful. I learn more from mistakes than trying to be perfect.
I let my hold on the past go.
I was held captive by the past by my self-imposed anchor. I now choose to learn from the past, absorb it as part of my experiences and life, but not be a prisoner to it.
I let my fear of being hurt go.
If I am open to joy and love, I am also open to pain and hurt. I am a better person—a wholehearted person—for experiencing both. The scars add to the depth of my story.
I let control go.
Control of life does not exist; I can only control my reactions. Fighting for an illusion of control does not make me secure. I breathe, stop fighting and trust.
I let my armor go.
Though I feel vulnerable, I am open to the depths of joy, connection and love. My sensitive soul gives me a deep source for compassion and connecting with others.
I let my love go.
I open my heart and learn to love unconditionally.
I let my lover go.
Instead of holding you tighter, I open my hand and let you fly so you can fulfill your personal legend, and I mine.
~
Relephant Read:
~
Author: Tammy Korade
Editor: Toby Israel
Photo: Vinoth Chandar/Flickr
~