~
It was the day of Rafael Mantesso's 30th birthday when his wife left him.
~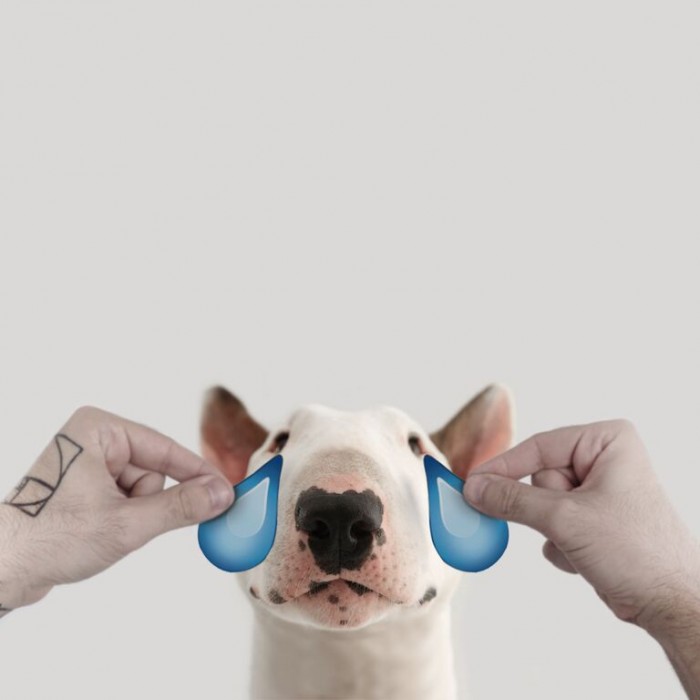 She took all her belongings, moved out and he was alone in a silent all-white apartment.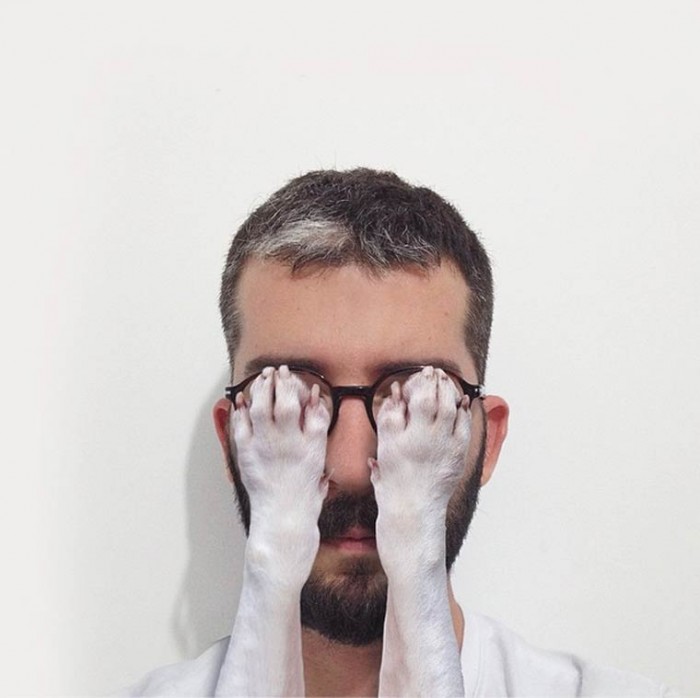 Fortunately though, Rafael was not left entirely alone.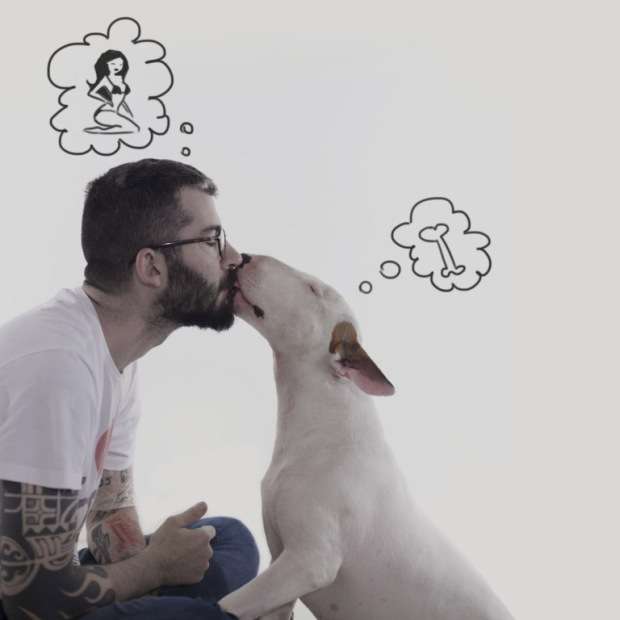 ~
The one thing she didn't take with her was Rafael's dog, Jimmy.
~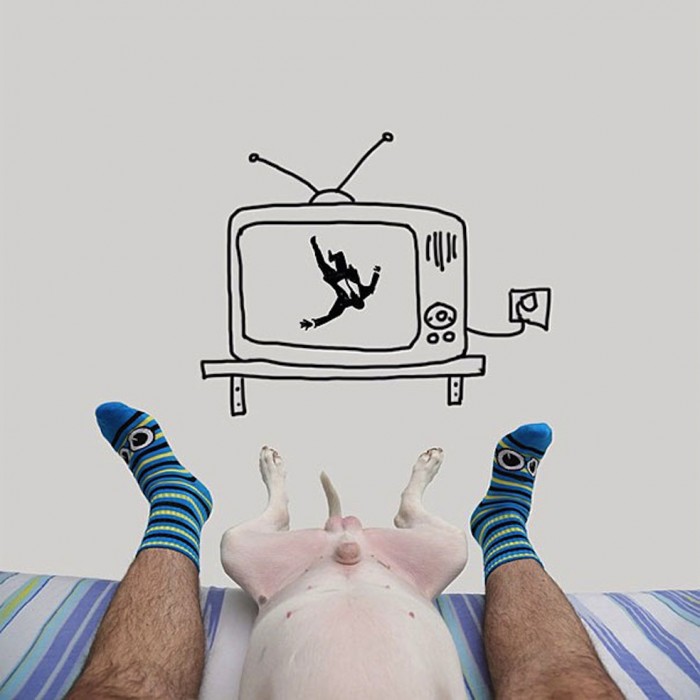 ~
Jimmy, unaware of what had happened and thinking it was an empty new playroom ran around the apartment with excitement until he finally collapsed in an exhausted heap next to a plain white wall.
~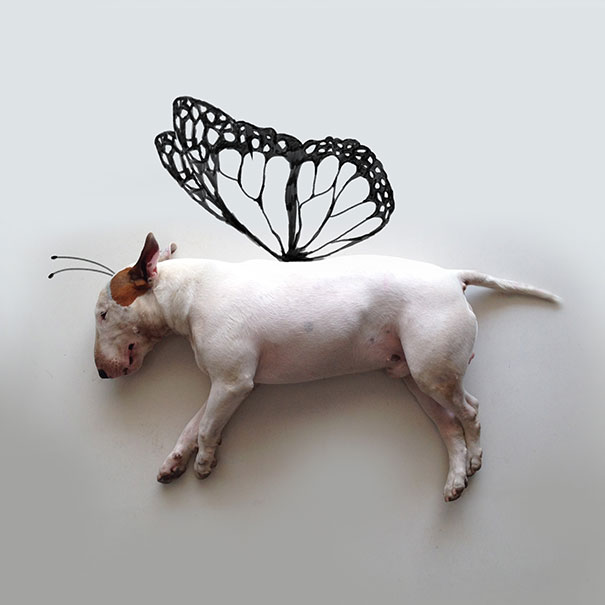 ~
With Jimmy asleep…
~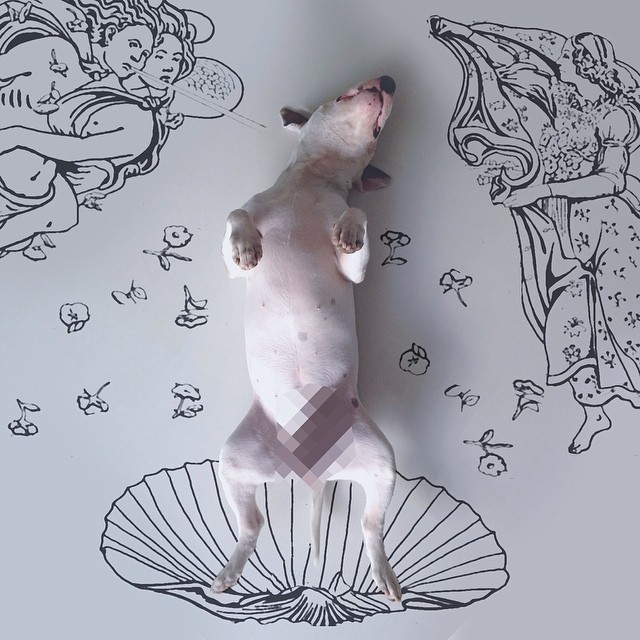 ~
…Rafael had a moment of inspiration and with a black marker drew on the walls and decided to snap some photographs to capture the moment.
~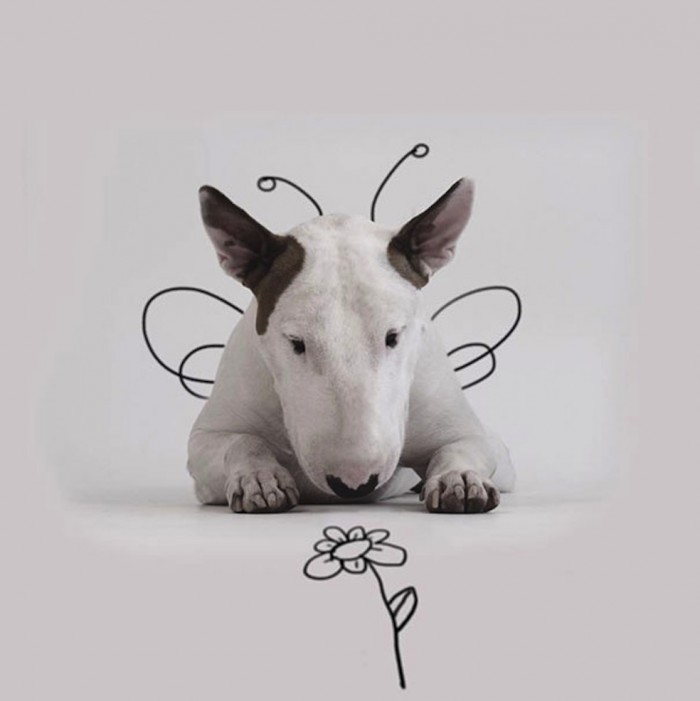 ~
With no belongings as backdrop, Rafael wanted to fill the blank spaces and soon enough his dormant creativity sparked into action.
~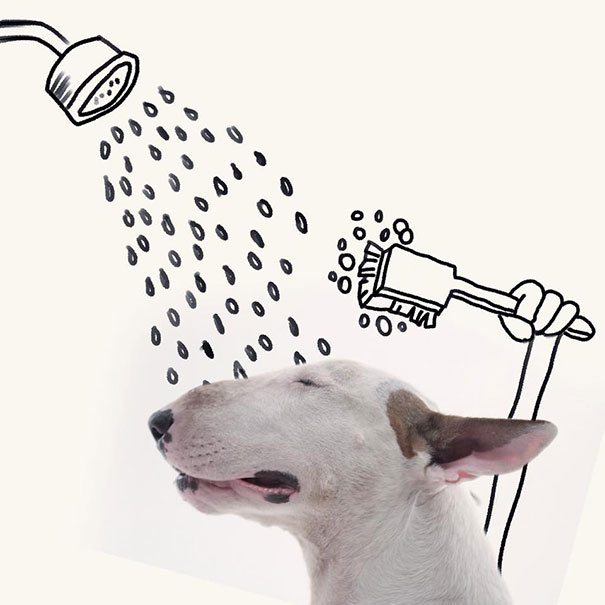 ~
With Jimmy as the star Rafael drew out a new world that he and his buddy could temporarily belong in
~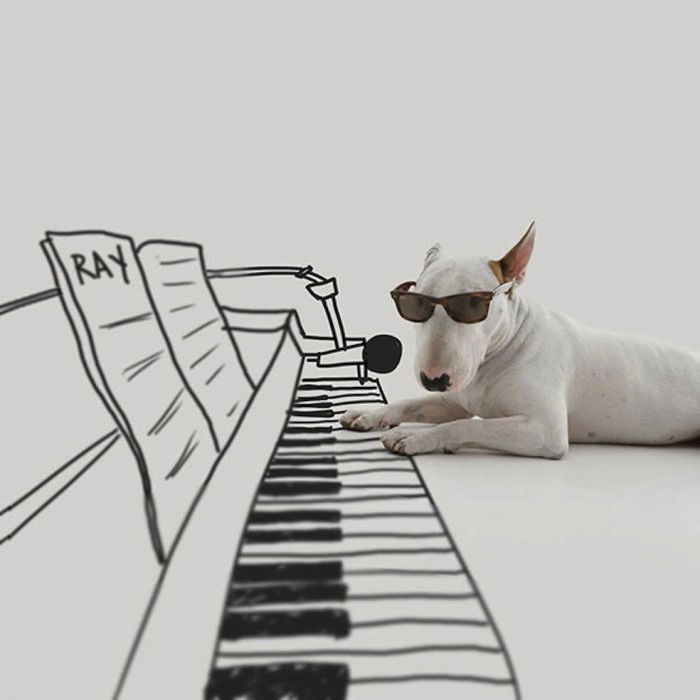 Rafael found he not only had a new inspiration to create art—he also found with it a returning desire for life.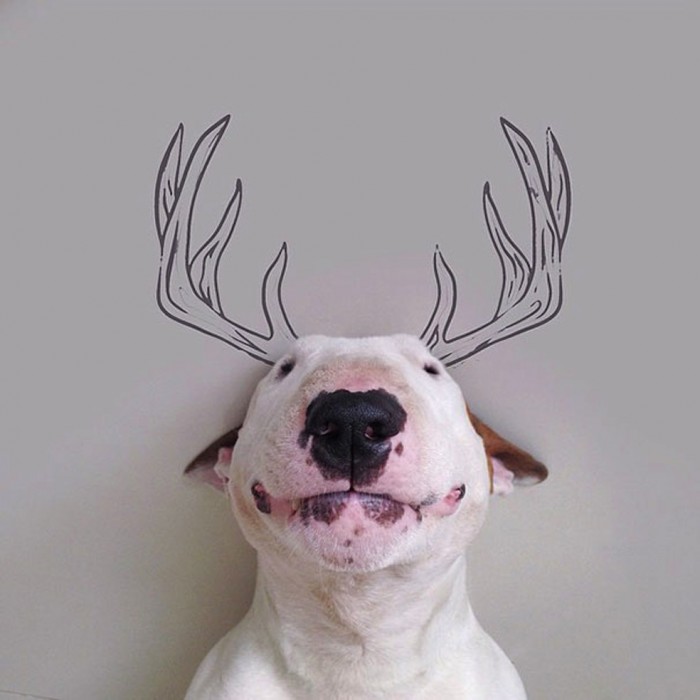 Rafael says Jimmy loves to play and pose next to his art work, as the bull-terrier is just happy to be at the center of attention in his best friend's imaginative adventures.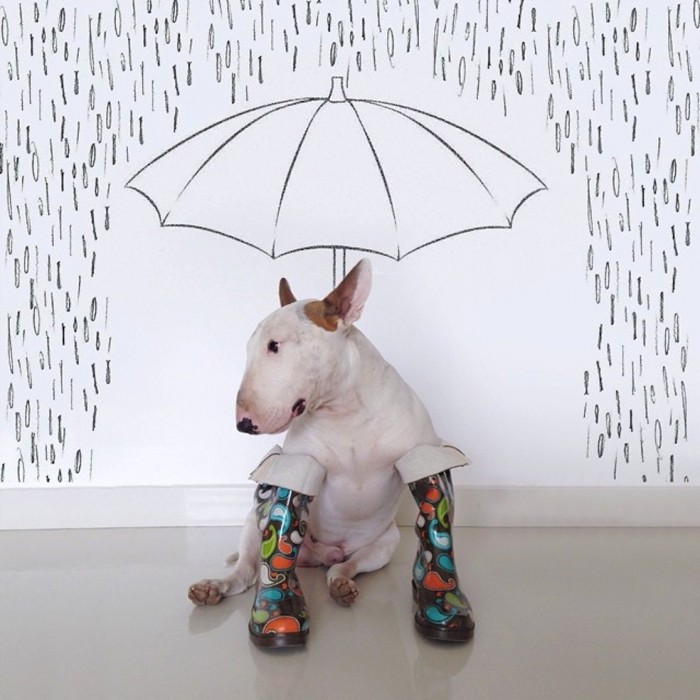 One of the main reasons Rafael wanted to create the photo series was to show people exactly how adorable and fun-loving pups bull terriers really are.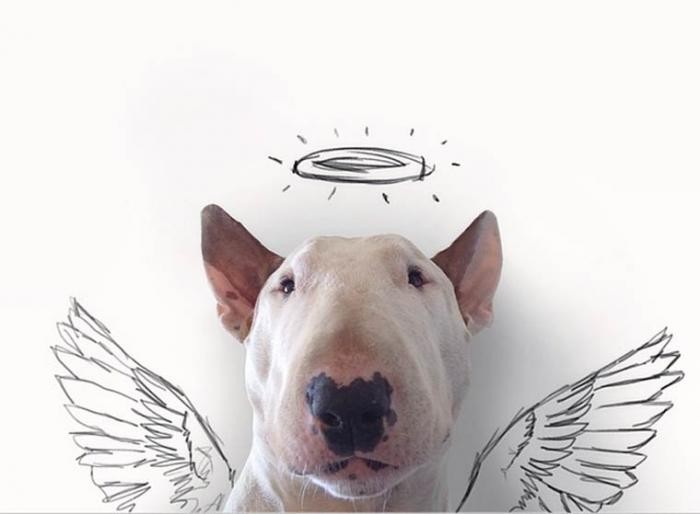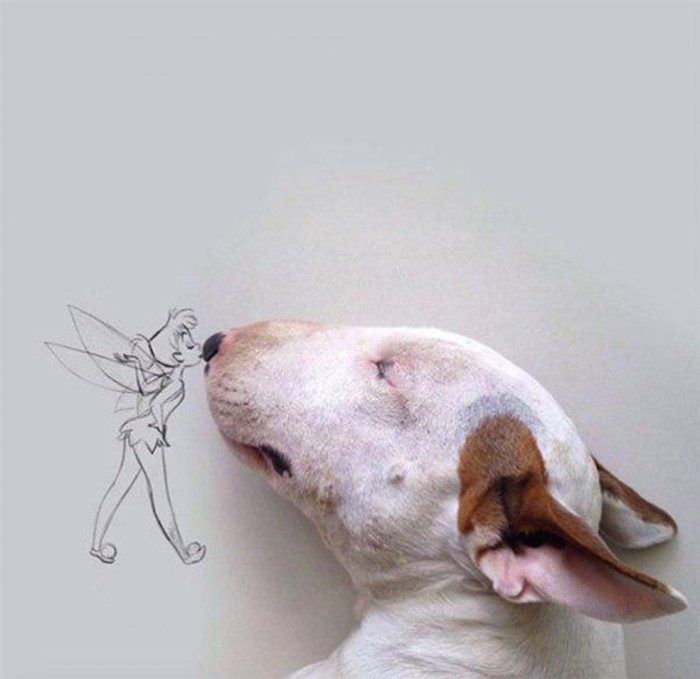 Awwww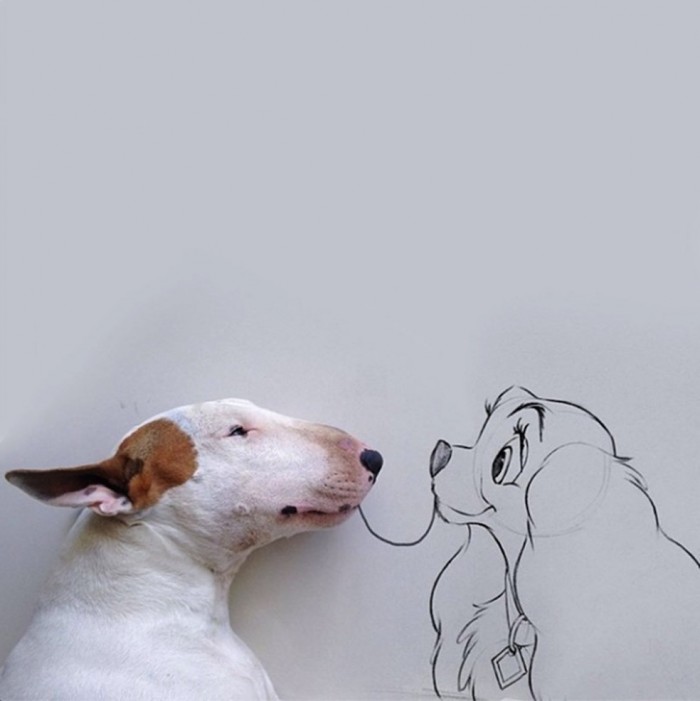 Relephant:
~
Author: Alex Myles

Editor: Travis May
Photo: Jimmy the Bull (used with permission)