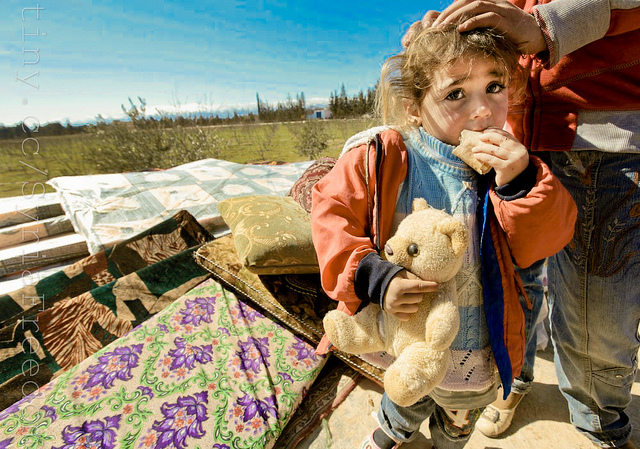 In the first public comments since the mass migration from Syria, Bashar al-Assad, Syrian's President, has announced that he believes "Europe is responsible because it supported terrorism."
In an interview with Russian news organisations, al-Assad said "As long as they follow this propaganda, they will have more refugees. If you are worried about them, stop supporting terrorists. That's what we think regarding the crisis. This is the core of the whole issue of refugees."
Europe has previously supported opposition groups in the civil war that is currently taking place, however, the EU ended an arms embargo with Syrian rebels fighting against their government in May 2013.
The United States are currently offering limited support to Syrian rebels fighting ISIS.
Referring to the recent tragic images of three-year-old Aylan Kurdi, al-Assad added, "Can you feel sad for a child's death in the sea and not for thousands of children who have been killed by the terrorists in Syria? And also for men, women, and the elderly? These European double standards are no longer acceptable."
After accusing the US of "willful blindness," Russian news agency Interfax reported that al-Assad also stated that he was willing to shake hands with any leader willing to fight against ISIS and also cooperate with Saudi Arabia and the West to build, "a real antiterrorist coalition."
Currently a solution seems unlikely with the country divided between numerous army groups and half of the Syrian population having to leave their homes to escape the violence.
Due to the pressure of Syrians seeking refuge, the European border-free travel zone has now gone into lockdown with many countries across the continent declaring that they are in crisis and cannot allow any more refugees to cross their border.
Over the last few months, Hungary has been a major crossing point into the European Union for war refugees coming from Syria, Iraq, Afghanistan and elsewhere in the Middle East. However, over recent weeks Hungarian authorities have been erecting fencing across a 110-mile stretch of the border.
Overnight, officials closed off the final section by putting a train carriage covered in razor wire in place to prevent any more refugees from passing through.
New laws in Hungary that were put in place from midnight now make it a criminal offence to attempt to cross the border, with heavily armed military and helicopters monitoring and patrolling the area.
According to reports on Tuesday, 155 people were arrested for attempting to cross the Serbia/Hungarian border and could now face up to three years in prison.
Thousands of refugees, including many children, are now stranded in no-man's land after believing they were nearing the end of a long and exhausting journey from their conflict-stricken country.
Serbian authorities have warned that the refugees cannot return to Serbia as they cannot currently cope with any more asylum claims. Now that the refugees are on Hungarian land, it is thought they may travel to Romania to enter Hungary, or they might try entering where Croatia or Slovakia border Hungary.
They would need to travel fast; Hungary have advised they are moving in to close the borders there as well.
Viktor Orban, the Hungarian Prime Minister, claims that most are not war refugees looking for safety, but are migrants searching for a better life.
The EU strongly disputes the claims.
There is also confusion at Germany's borders, with local authorities and refugees both confused as to whether the country was still accepting asylum seekers.Germany had previously suspended the usual rules for asylum so they could accept all of the Syrian refugees, however, they are reaching maximum capacity with 40,000 migrants arriving just in the past weekend.
The refugees have travelled from the Middle East passing through Austria, Hungary, Macedonia and Serbia.
Over the last few weeks, Austria, The Netherlands and Slovakia have also reintroduced measurements to control their borders.
To date, four million refugees have fled war-torn Syria, with approximately two million finding refuge in Turkey. The others are desperately finding anywhere they can find to settle rather than the unthinkable option of returning to Syria.
This is the largest humanitarian crisis since World War II.
Thousands have tragically died whilst attempting to make the crossing to reach safer land.
Sources:
UNHCR Refugee Agency Regional Refugee Response statistics and tracking.
Syria's Bashar al-Assad: West is to blame for refugee crisis. Newsits. World / Middle East.
Joyner, Alfred. Bashare Al-Assad: Europe to blame for refugee crisis. International business times. Sept 16/2015.
Relephant: 
Author: Alex Myles
Editor: Renée Picard 
Image: Freedom House at Flickr