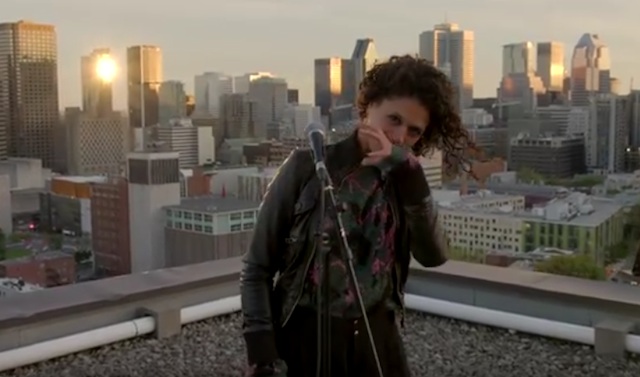 Si Maman est chiante, c'est qu'elle a peur d'être mamie
Si Papa trompe Maman, c'est parce que Maman vieillit, tiens
If mom is a bitch, it's because she is afraid of old age
If dad cheats on mom, it's because she is getting old, see
~ Stromae, Formidable
Not many pop songs impress me nowadays. I never remember names of artists or titles of songs. I don't listen to the radio enough to know what tops the charts. I hardly ever buy whole albums anymore and I certainly don't watch MTV (does it still exist?).
But every now and then, a video pops in into my newsfeed. And sometimes that leads to me researching the artists, the lyrics, the story behind the song. A new favourite is then added to my list.
Take Me to Church, by Hozier was one of those.
But I now have a new favourite song.
It's a cover of the song "Formidable (ceci n'est pas une leçon)" by Stromae (the syllables of Maestro in reverse). Stromae's original version was a mega-hit in Belgium and France in 2013 and was released after a seemingly amateur YouTube video of him wandering around drunk in at a metro station in Brussels went viral. He revealed the next day that they were recordings for the video clip of his newest song about a drunk man just separated from his girlfriend.
Stromae's Formidable song and clip are quite something, but the cover by Nadia Essadiqi, alias La Bronze, is something else.
Her video on YouTube has over half a million hits in less than a week.
It's raw, rich and ruthless. She sings it in Darija, the arabic language spoken in the Maghreb.
Without understanding a word of what she says, it makes me want to cry and bite into my knuckles.
Towards the end, she uses Stromae's original French lyrics, untranslated. A beautiful choice, as among the Arab speakers of this world, it is not uncommon to adopt French expressions and integrate French vocabulary in their daily language.
It reflects the history of human kind, of who we are, who we all are: a mix of cultures, races and backgrounds.
Perhaps that's why I weep. Because we should all embrace what we are and not enough of us do that.
Here is Nadia's Formidable:
And in case you missed it, here is the original by Stromae:
Relephant read:
~
Author: Yaisa Nio

Editor: Travis May

Photo: YouTube screenshot