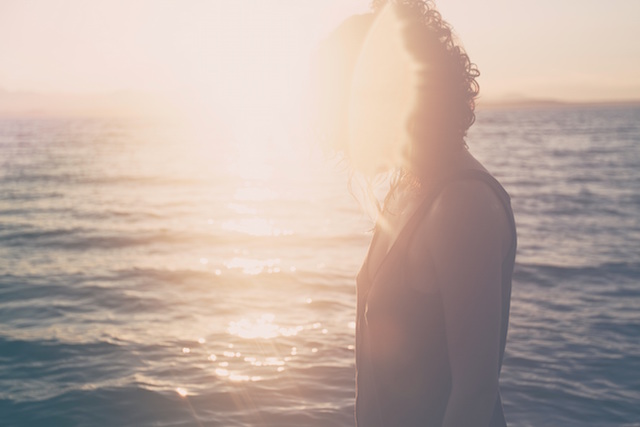 "And still,
After all this time,
the sun never says to the earth,
"You owe Me."

Look what happens with
A love like that,
It lights the Whole Sky."
~ Hafiz
I've loved this brief, profound poem by Hafiz for many years, but I've never thought much about why.
Today, I am thinking about it. What is a love like that, and how can I—how can we—incorporate it into this existence?
It is a love without obligations, yes (what some would call unconditional love), and it is a love that gives without expectation of anything in return.
More than anything, I think this love of Hafiz's is a love that doesn't keep count—doesn't keep score.
And I aspire to a love like that.
~
I aspire to a love that kisses the horizon of my forehead every morning and every night, simply because that is what love does;
A love that reaches me at my mountain heights and lowest canyon depths, always meeting me without reservation, wherever I am.
Yes, a love like that.
A love whose sun-fire hands caress me in all seasons; whose ardor renews with each year's revolution—each year of my body's evolution—
Like that.
I seek a love that proves its faithfulness not in never leaving, but in always coming back;
A love that pours light into my heart, because it knows no other way to act.
I seek a love like that.
A love that softly nudges the acorn seedlings of my soul to take root and grow,
That turns my sunflower faces toward it through the sheer magic of magnetism—
Like that.
But the thing is, the sun and the earth are not separate bodies, really. They are part of one unfathomably complex system—interconnected fragments spinning around one another.
And the thing is, today I wonder if I might be my own sun—if I might turn my sunflower faces to my own light and grow.
I want a love like that.
And my lover's hands, my lover's kisses good morning and goodnight, my lover's faithful shining? They shall be instructed by my own, which were there first, of course.
A second sun. Because the first, it was always here.
Yes, like that.
~
Relephant Read:
~
Author: Toby Israel
Photo: Issara Willenskomer/Unsplash // Eli DeFaria/Unsplash
~