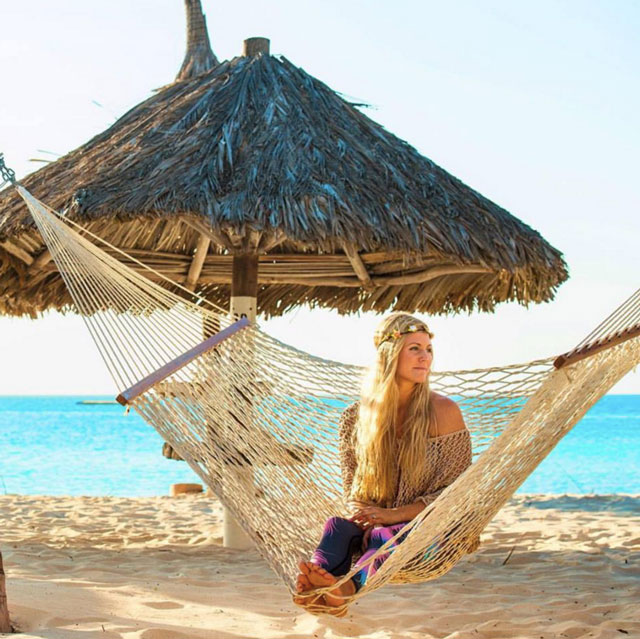 The thing is—we're all just trying to make peace with who we are. We are. We're fighting to find love for ourselves. To feel like we fit in. To know that we belong.
Sometimes we feel it. It's rare, but sometimes we do. We notice that thin, fragile sliver lining of a voice that whispers to us "Actually… Yes. Yes, you are enough."
We don't hear it often. But it's there. Its at the end of yoga class, in the space between our breaths. It's in the last rays of the sun disappearing beneath the horizon as the day turns into night. It's in the first kisses, in the quiet mornings, in the last sentence of our favorite book. It's in the eyes of our children. It's in the moments that knock us off our feet and into the now and forces us to ask:
What if, in this moment, everything is just as its supposed to be? What if we might, in fact, be okay?
And we realize that we actually are. We are ok. Just the way we are. With our shortcomings and our insecurities and our boring old regular-ness. That even though we're not like the celebrities in the magazines or the models or the people in the pictures that look like they have it all. We're nothing like that, but we still belong. We don't have it all figured out, but we are worthy.
We are enough.
We are human and we are trying and we are fighting and we are able. We are. In those moments we listen and we know that even though and despite it all… We are still okay.
We all struggle. For love. Don't make the mistake of thinking you are the only one.
~
Relephant:
~
Author: Rachel Brathen
Editor: Katarina Tavčar
Photo: Author's own