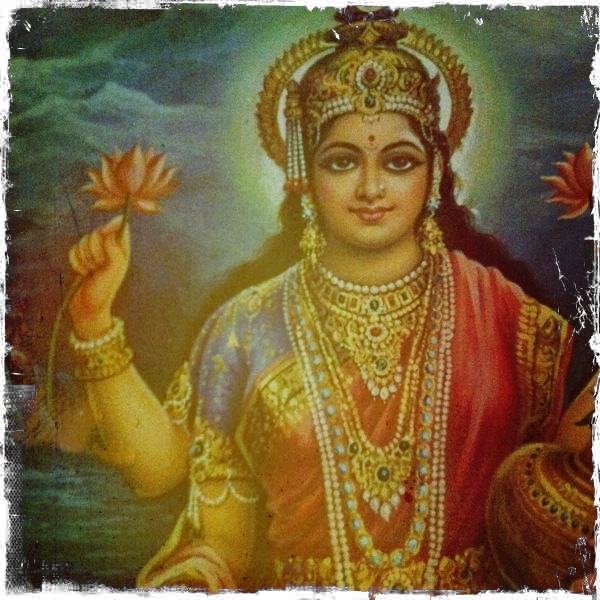 *Vedic Astrology, or Jyotish, is one of the oldest sciences on the planet and considered a relative of Astronomy. It is an important and valuable part of the ancient Vedic texts. This complex, logic-based but intuitive science has survived thousands of years in India's Vedic tradition and is still considered a highly valuable tool of guidance and life insight. It is not a religion, but rather a philosophical understanding of human and cosmic existence. In Sanskrit, Jyoti means light. Essentially, the study of Jyotish is the study of light and how we interact with the cosmic light—within us and within the cosmos. Vedic Astrology, or the sidereal approach to astrology, casts charts differently than Western, or Tropical astrology. The meanings, implications and purpose of Jyotish are therefore different, as are the details used for prediction and the indications given below.
Diwali (or Deepavali) is a very significant five day festival in the Vedic tradition.
This year, the festivities begin on the November 7th in the USA, and continue until the 12th.
The most significant day of the Diwali festivities is on the 11th because of the new Moon.
This five day celebration honors light, Lakshmi and the divine resources available to us.
Lakshmi is the giver of health, vitality, nourishment and wealth. The festival of light spiritually signifies the victory of light over darkness, knowledge over ignorance, good over evil, and hope over despair. Three of the most important days are dedicated to Dhanvantari, Hanuman and of course the new moon being the most important of all, which is solely dedicated to Goddess Lakshmi.
Diwali is the celebration of light conquering darkness and the increase of positive, life supporting forces in our life. Multiple traditions celebrate Diwali, from Hindu, Jain to Sikh; over 15% of the world's population. During Diwali, Hindus celebrate the return of Lord Rama from his exile- a reflection of good over evil. Legend has it the kingdom was adorned in lights upon his return! Jain's celebrate the moksha of their guru, Mahavira, and his attainment of enlightenment during this time. Sikhs celebrate the sixth Guru who was released from capture and returned to the Golden Temple during Diwali. Plenty of stories to celebrate and honor!
For the USA, Dhanvantari Trayodashi is Sunday, November 8th. This is a day of celebrating the father of Ayurveda, Lord Dhanvantari, physician to the gods and an incarnation of Lord Vishnu. A day dedicated to health and wholeness, as well as praying for longevity. Health is the biggest form of wealth and we can use this as a powerful reminder for total being, as well as a day to resource inner and outer balance. Seek balance on the inner and outer levels of life today. Eat lightly today and follow Ayurvedic routine and guidelines. Ask Dhanvantari for tools, wisdom and the ability to take action towards health and well being.
Monday, November 9th is Hanuman Puja, a celebration of Lord Hanuman, the much loved and revered monkey god. His strength and devotion to Lord Rama, are honored today. (Some celebrate Kali on this day instead). Devote your efforts today to dharma, creating bold action steps towards actualizing your full potential and pray for the strength of Lord Hanuman. May we each awaken to the compassion, strength and love within us!
Lakshmi pujas continue from the 10th to the 11th at the height of the festivities, finally ending on the 12th. This exuberant festival of lights, is a powerful time of cultivation and celebration. Moon will be reaching towards its darkest, most inward point, in the 15th tithi (Amavasya), on the 11th. At this time we celebrate the light of lights within all of us.
During this time, it is advised to light candles, leave a light on over night, buy new clothes, make offerings to Maha Lakshmi, eat sweets and enjoy the sweetness and abundance of life that she so generously offers us. Wealth, prosperity (material and spiritual), as well as beauty (inner and outer) are aspects of Lakshmi that are to be honored and treasured. She is also the giver of health and vitality- the most important health of all!
In the days to come, let in the light, the abundance that is present in your life- no matter how small or nuanced. Turn on the light switch of your soul and let this be a poignant moment, intentionally driving out the shadows and inviting in more light to your life. Possibility, hope and joy are significant resources. Honor Lakshmi, light a candle at your altar and invoke her spirit of abundance and wealth. Make your altar dedications to her and sing your prayers and desires to her.
During Diwali, I'm sharing all my best wealth and vitality resources. Make sure you're on my list!
Need some extra guidance and clarity? I am scheduling December sessions. Schedule a session with me.
Author: Saraswati J. 
Editor: Renée Picard
Image: via the author